Below is the story of how I designed and made a custom pyx. If you would like one, send me a dollar and I'll get you a quote. They cost about $100 each, including cutsomized decoration.
Motivation
I'm a husband and father of six, and occasionally one of us parents gets sick and needs to stay home. I wanted to bring home communion one sunday, but when I went to borrow a pyx they were all too large. It just made me feel bad to have Christ's flesh rattling around in that oversized container.
I figured I would buy a smaller one when I got home, but was dismayed to discover that nearly all the pyx I could find for sale shared several shortcomings: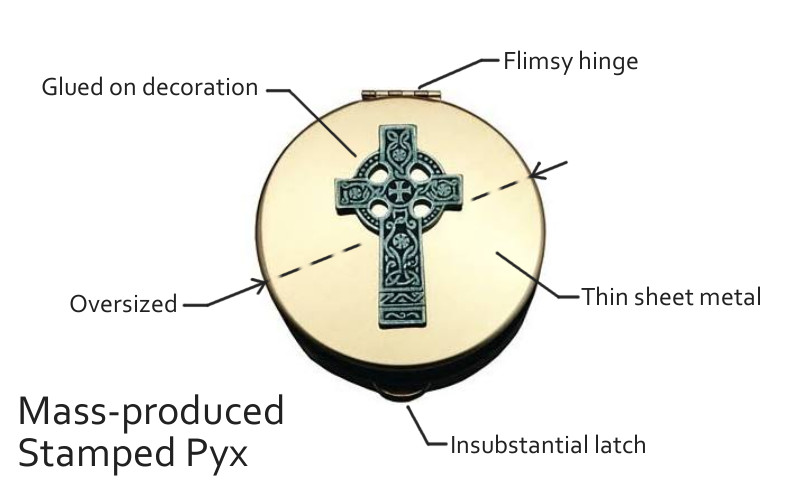 All the Pyx I could find had the following shortcomings
Flimsy Construction: All the commercially available pyx I found were made from thin sheet metal. It doesn't feel appropriate to transport and protect the most valuable Eucharist in a 22ga press-formed can. I want my pyx to feel solid.
Tiny Latch: All the commercially available pyx I found had a wire latch clasp. I want the clasp on my pyx to have positive engagement. Opening the pyx should feel important. Closing the pyx should feel secure
One Size Fits All: All the commercially available pyx I found were one size fits all. The original motivation was to have a pyx that was just the right size. I want my pyx to be a snug fit, sized exactly for the host used at my parish.
Difficult to Access: All the commercially available pyx I found were not designed to allow easy removal of the Eucharist. Once you have the host in the pyx, how do you get it out again? Wedge your fingers in? Turn the whole thing upside down? I want my pyx to allow elegant access.
Superficial Decoration: All the commercially available pyx I found were decorated on just one face. Many of them had seperate decoration that was glued on, or painted. I want my pyx to be beautiful on all sides.
My Design
So I set out to design a pyx that would meet my exacting requirements. Here's what I came up with. Note: pictured host is not consecrated.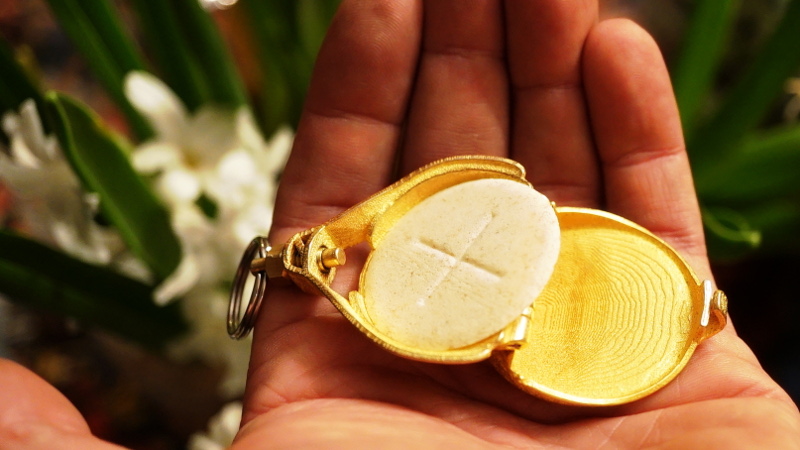 It's only large enough for two or three hosts, but exposes one edge when open so they can be delicately retrieved. The whole is made from 1.1mm thick 3d printed stainless steel and gold plated.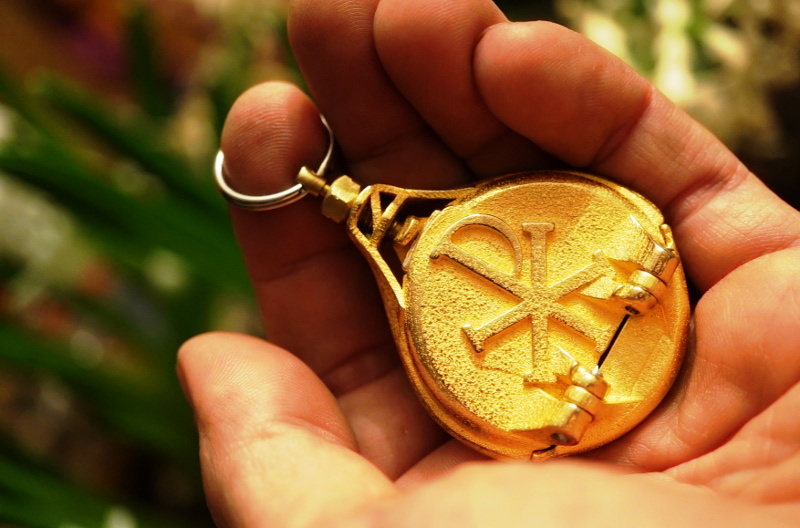 The hinges are mightilly built, yet feathered smoothly into the case. All the lines have been considered to afford both elegance and strength.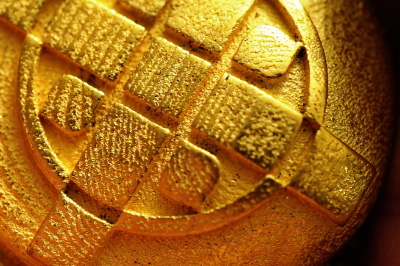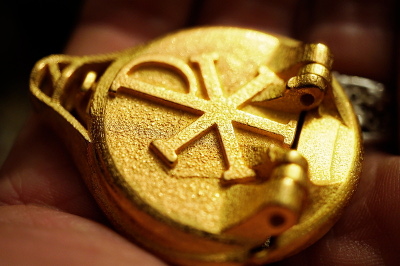 I've used our parish logo on the front and the Chi Rho on the back, but because each of these pyx are made individually, the decoration, size, and design are completely customizable. Other materials are available as well.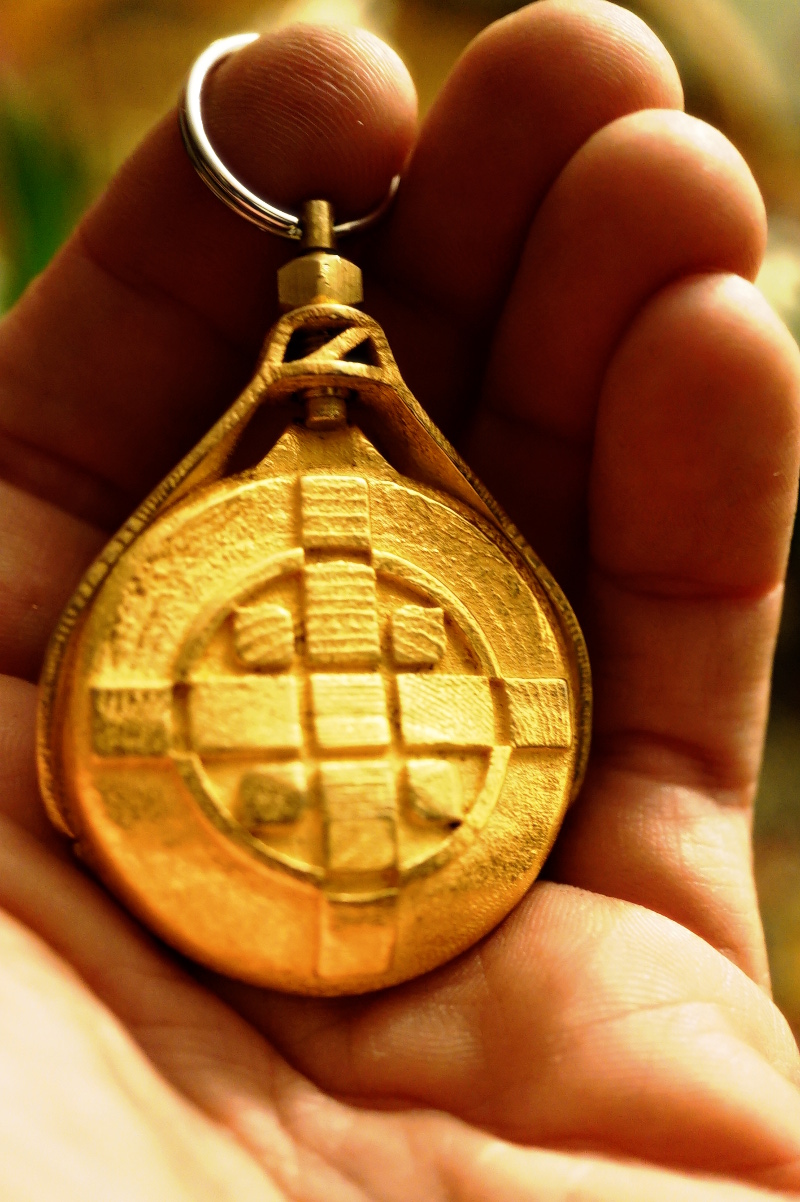 Pricing is $100 and up. Send me a dollar and your concept, and I'll get you a quote.