Grass Tree Restaurants
Many years ago, I had an idea to make a 3D model of a restaurant built on a single blade of grass. Like many of my ideas, it didn't have a good design. Also like many of my ideas, I made some progress on the 3D model, but gave up when the previous sentence became obvious to me.
So, instead, here's a bunch of AI generated art. It's not really exactly what I had in mind originally, but on the upside, it's much more pleasant to look at.
If you have comments or feedback, feel free to leave it here. If you'd like to commission a custom 3D model, I can help you with that. All prompts used with the Midjourney AI model.
To get these results, I started with the prompt:
trees and grass, monumental scale, extreme low angle --ar 16:9 --s 360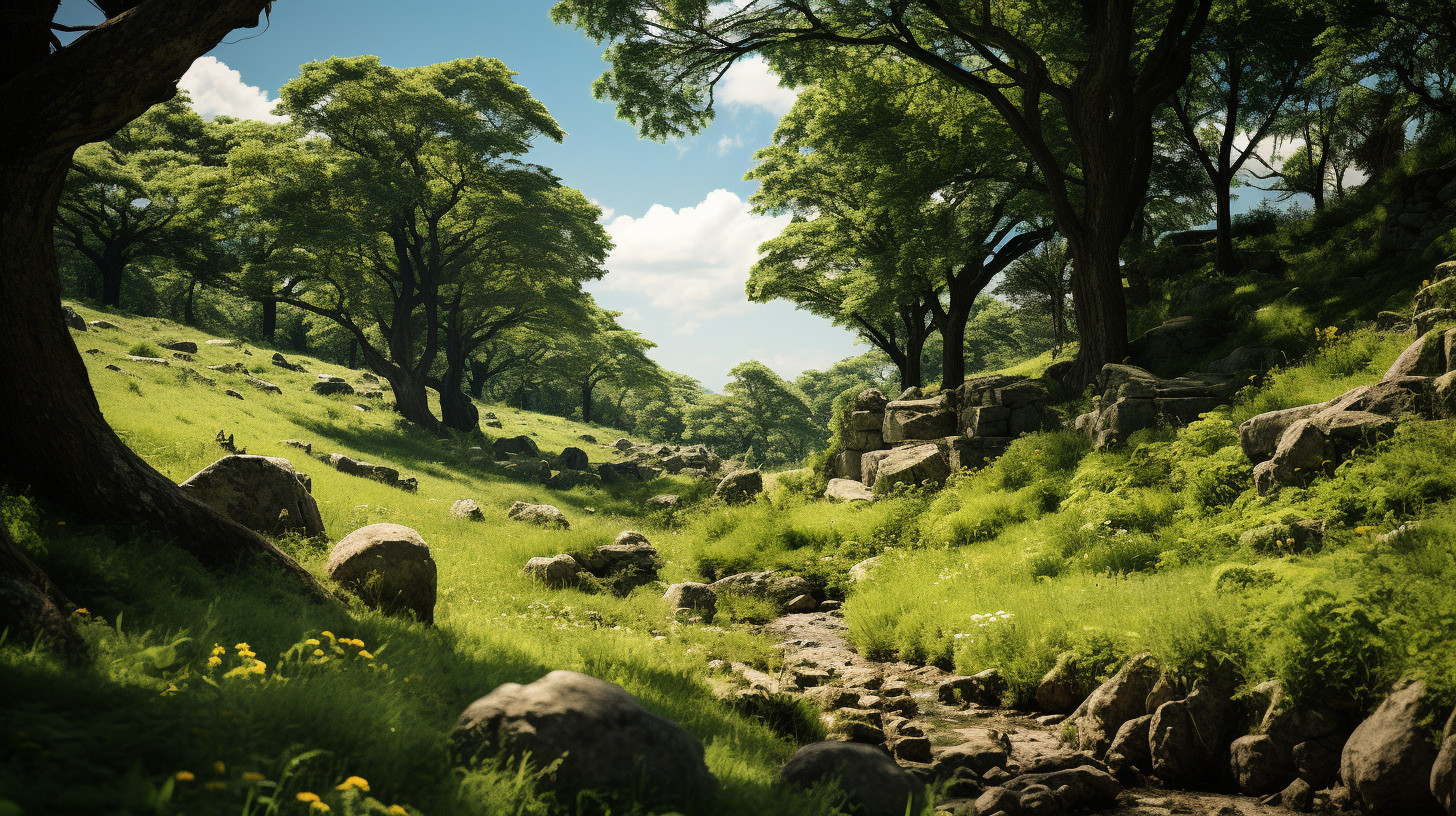 Then I remixed that image with the prompt:
restaurant interior, in the style of trees and grass, monumental scale --ar 16:9 --s 360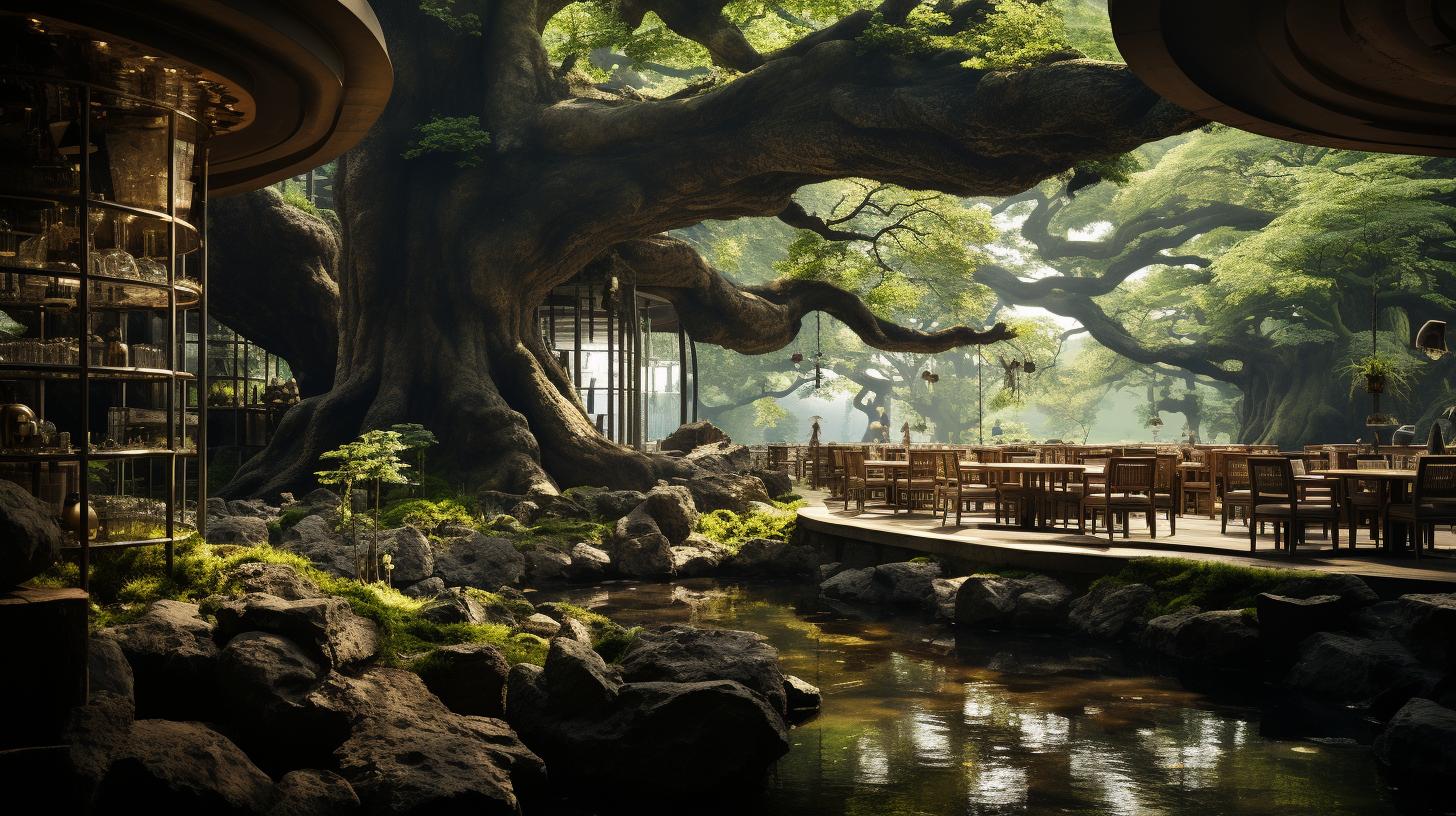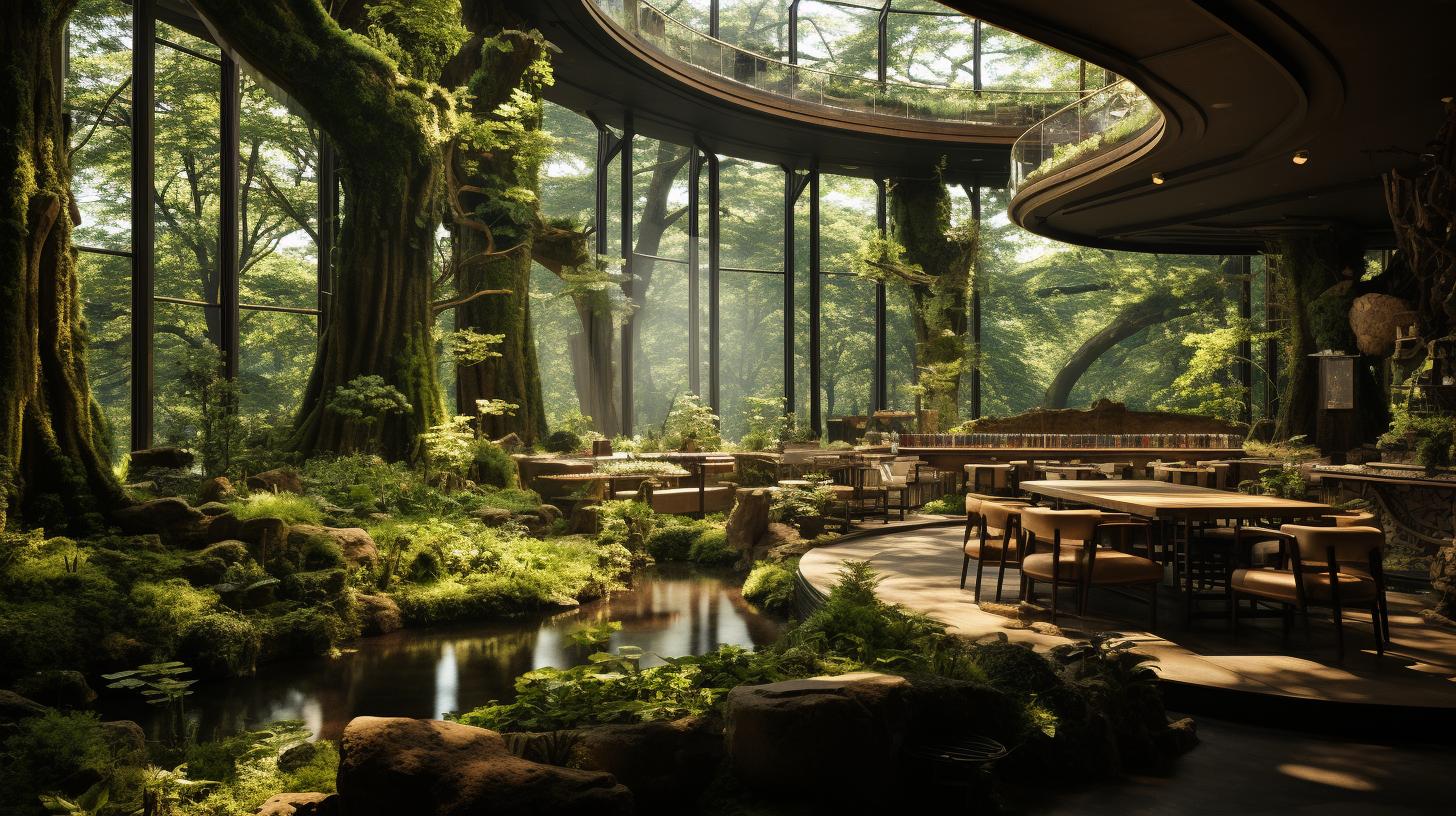 The rest in this set were all made from a different base images, but using the same prompts: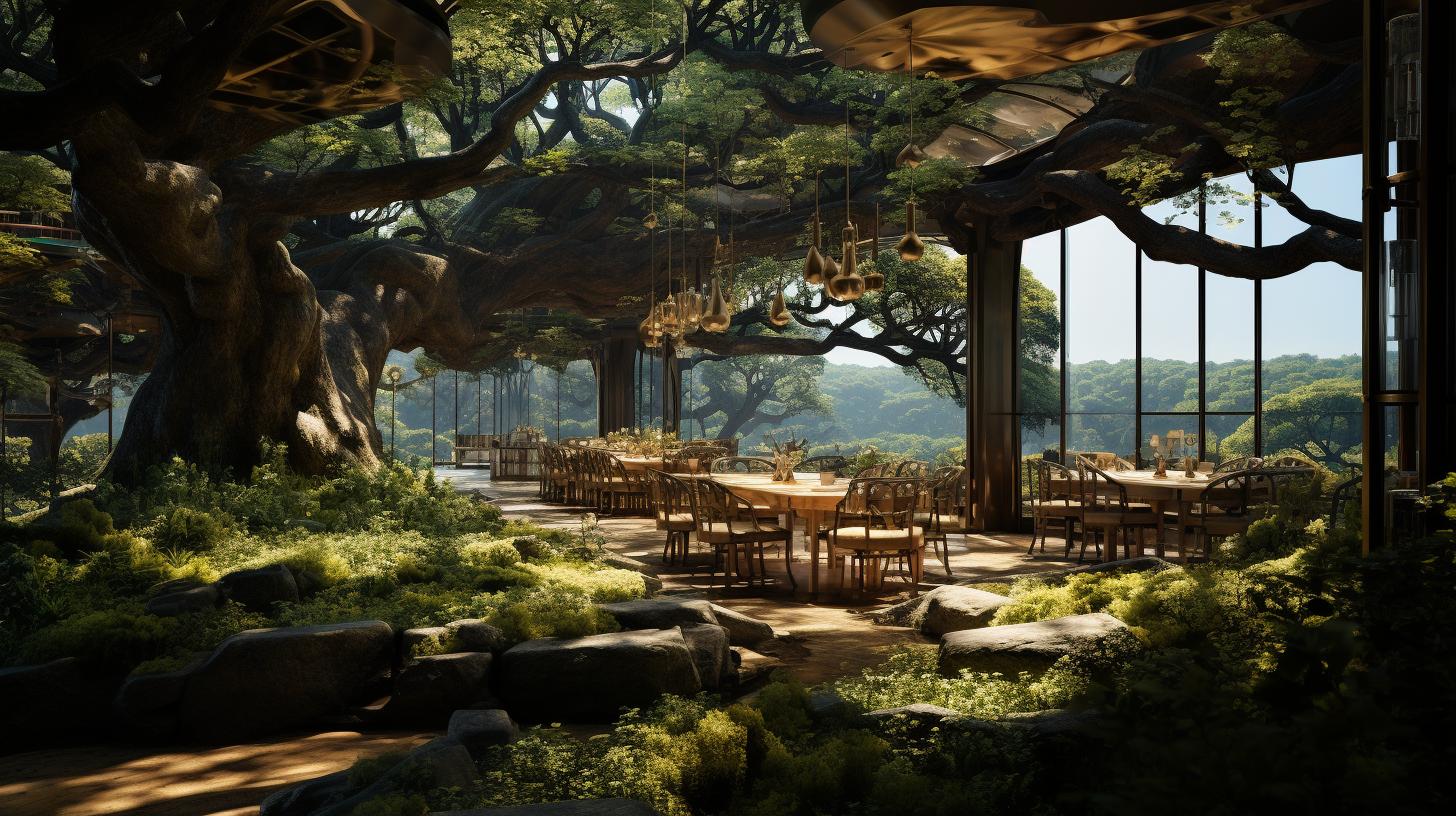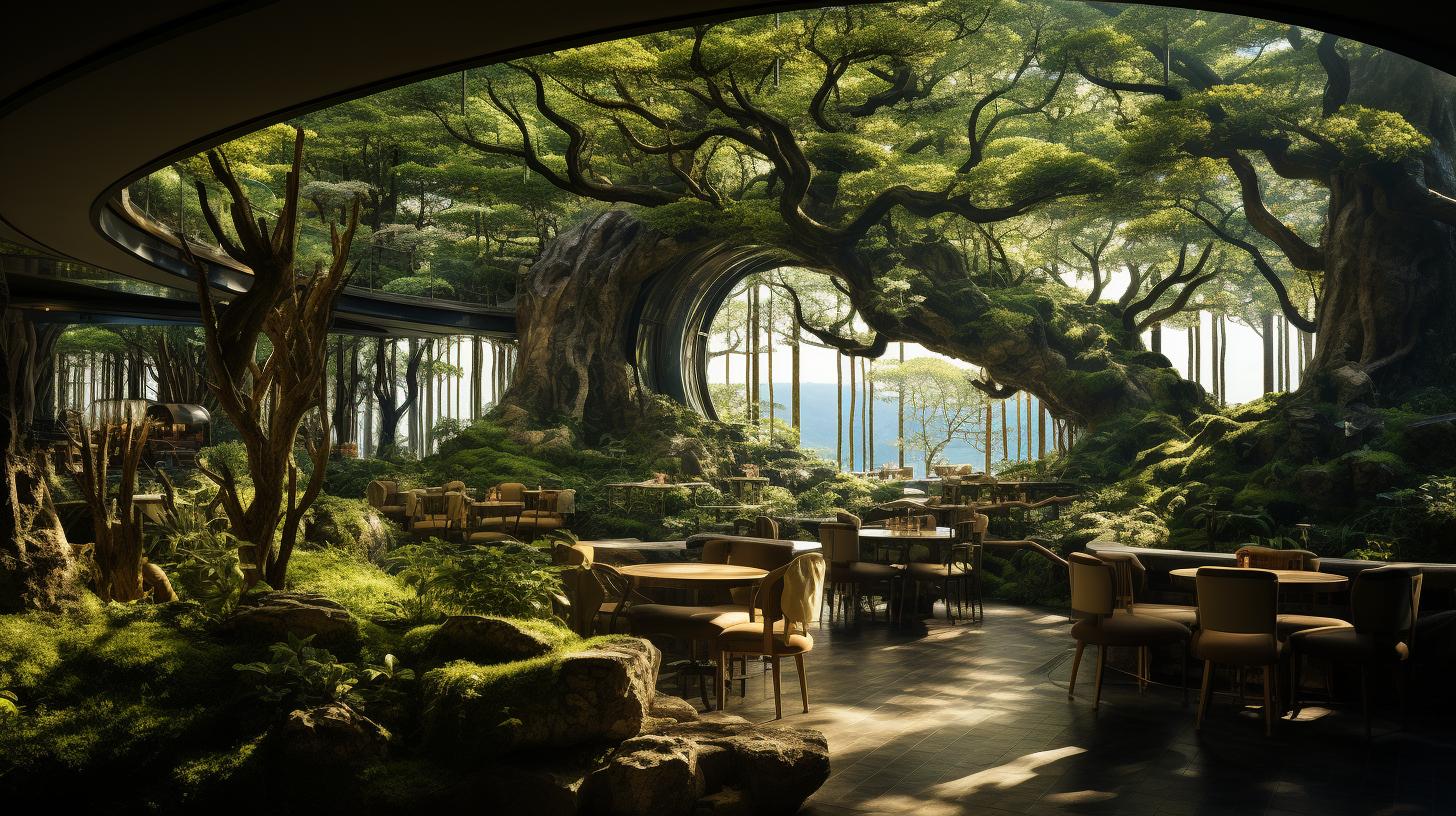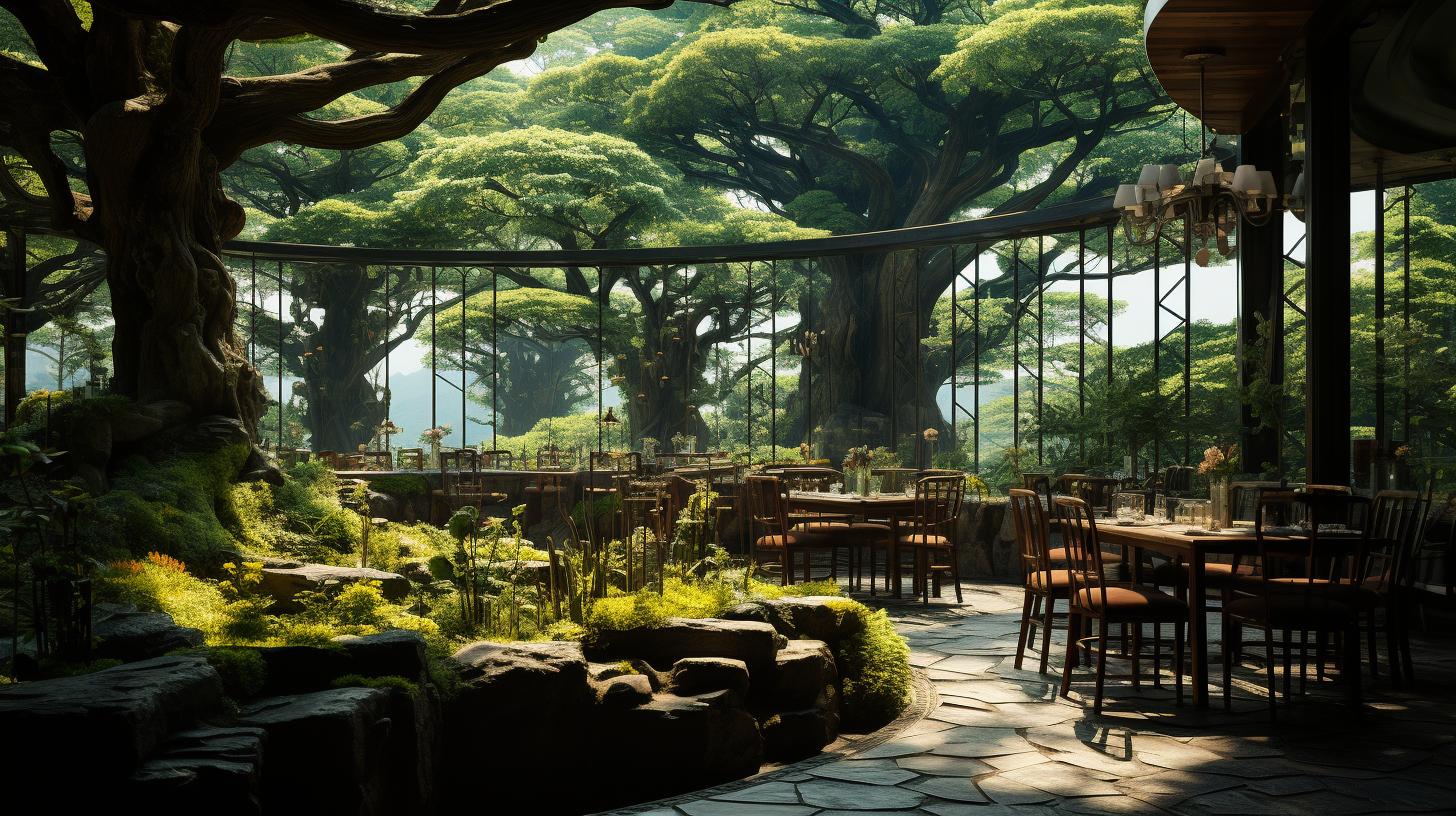 I tried swapping out "cozy" for "monumental" in the remix prompt, which gave this prompt for the next four:
restaurant interior, in the style of trees and grass, cozy scale --ar 16:9 --s 360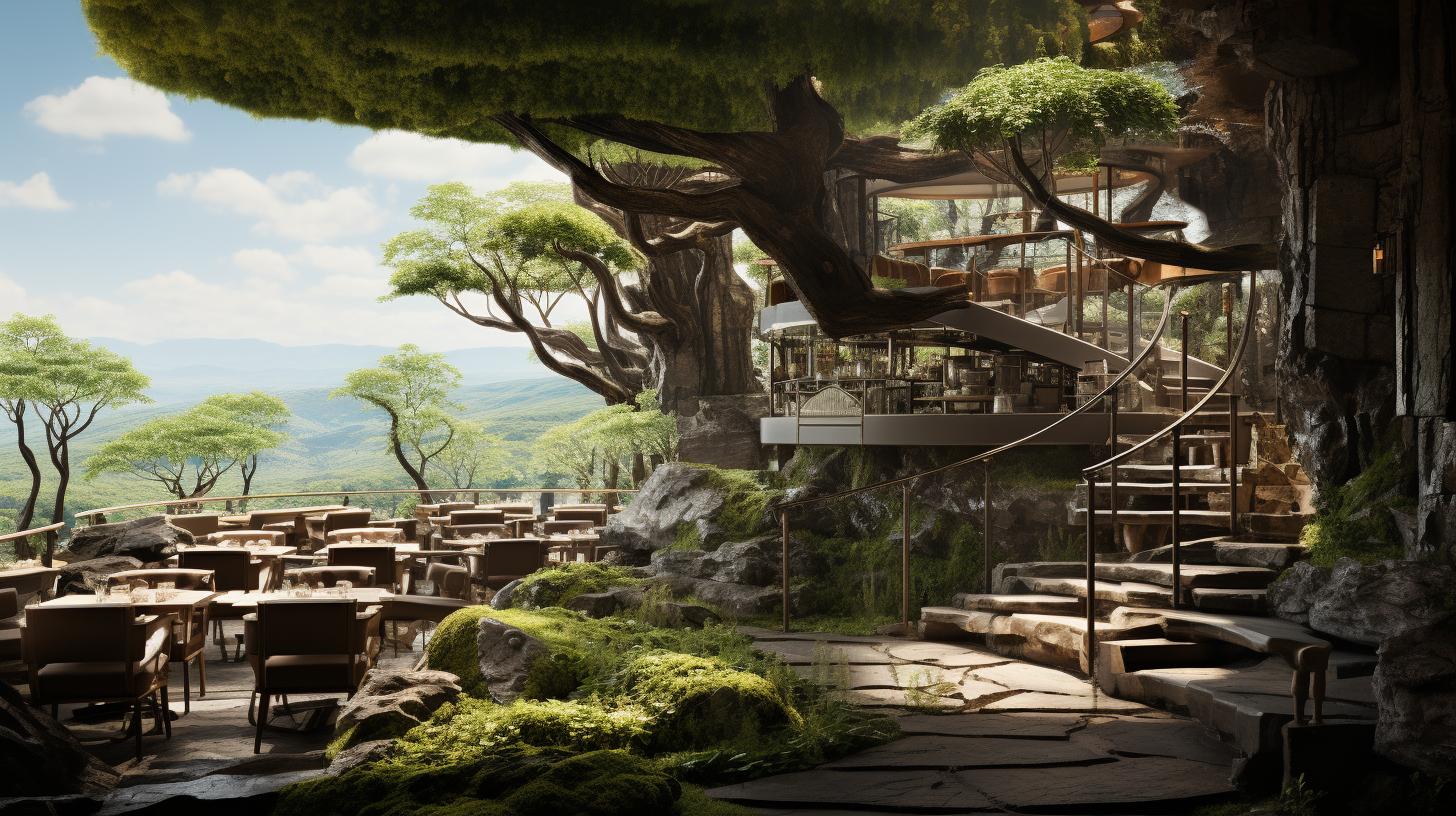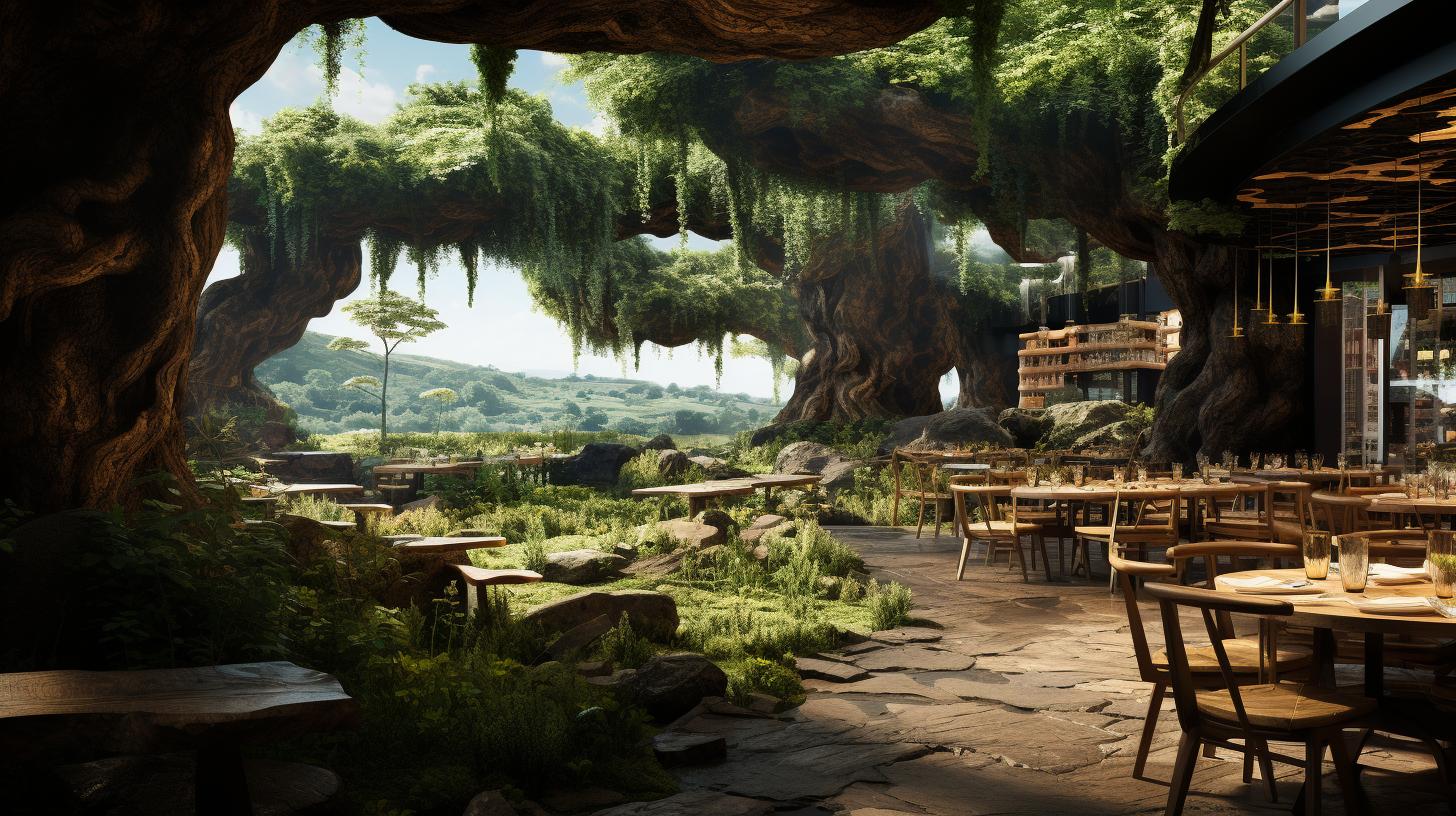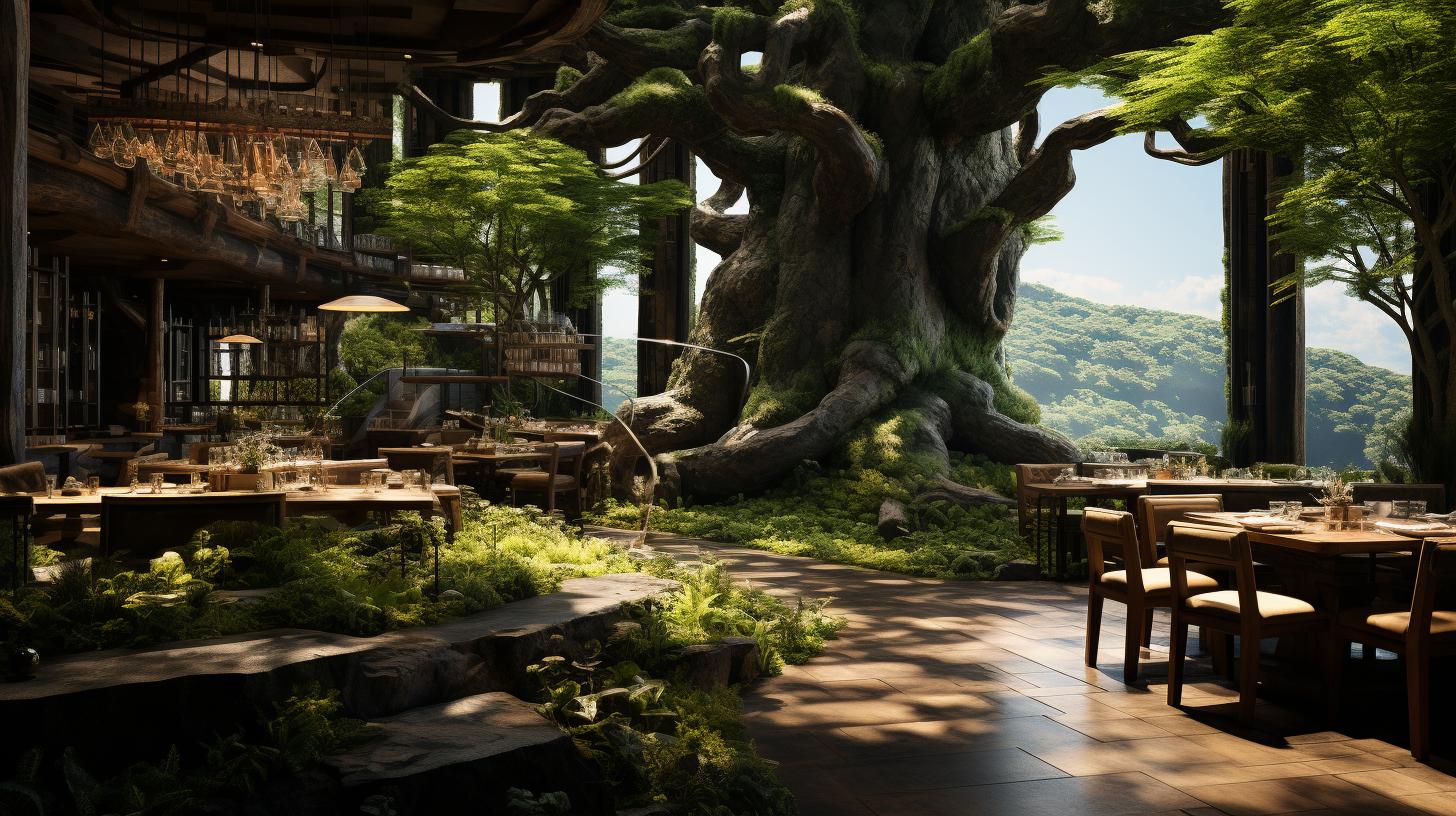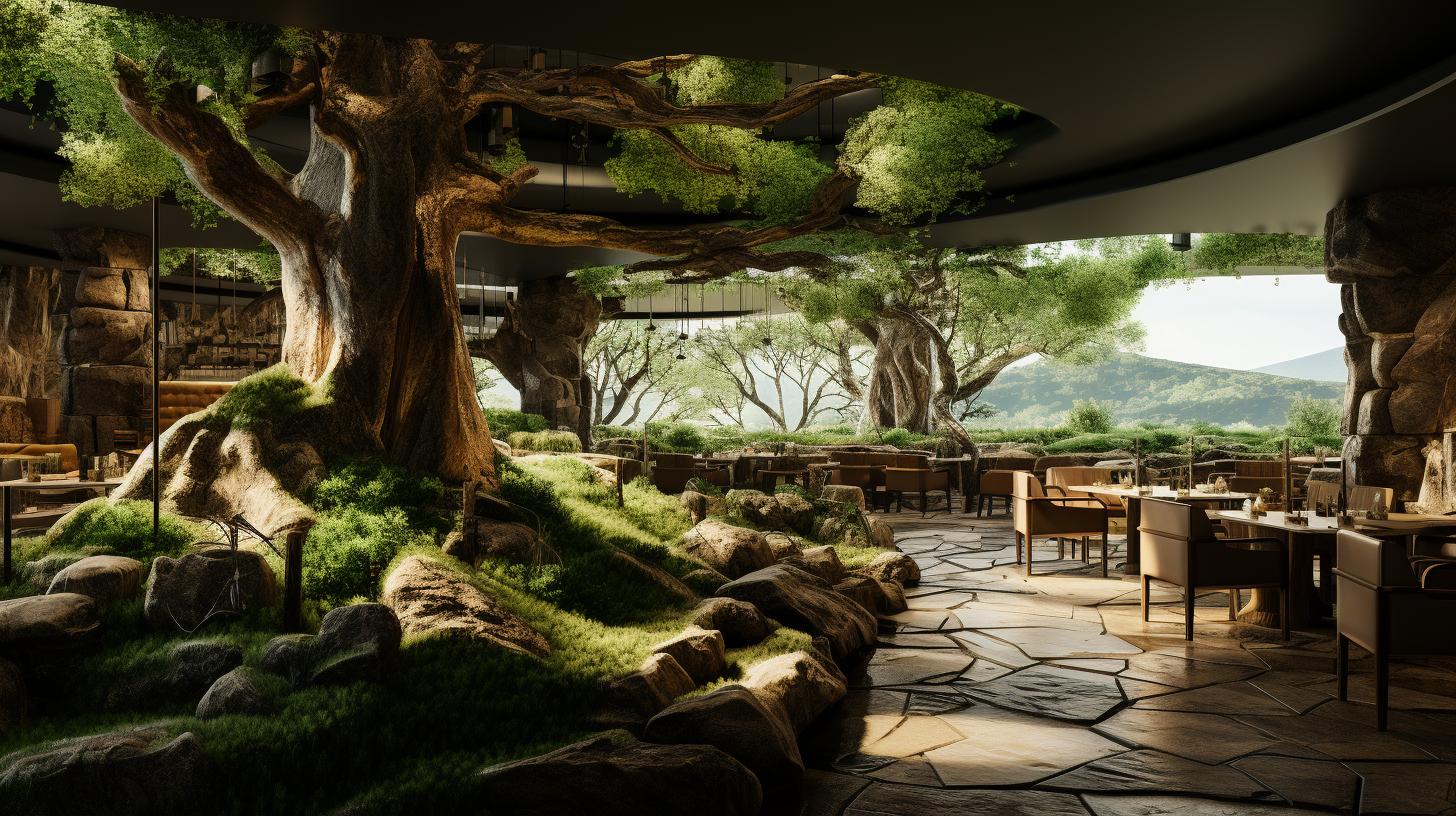 For the final set, I took out the rocks and added moss and ferns, so the first image had the prompt:
trees and grass, monumental scale, extreme low angle, moss, fern --ar 16:9 --s 360 --no rocks
and was then restyled with a reduced stylization:
restaurant interior, in the style of trees and grass, cozy scale --ar 16:9 --s 160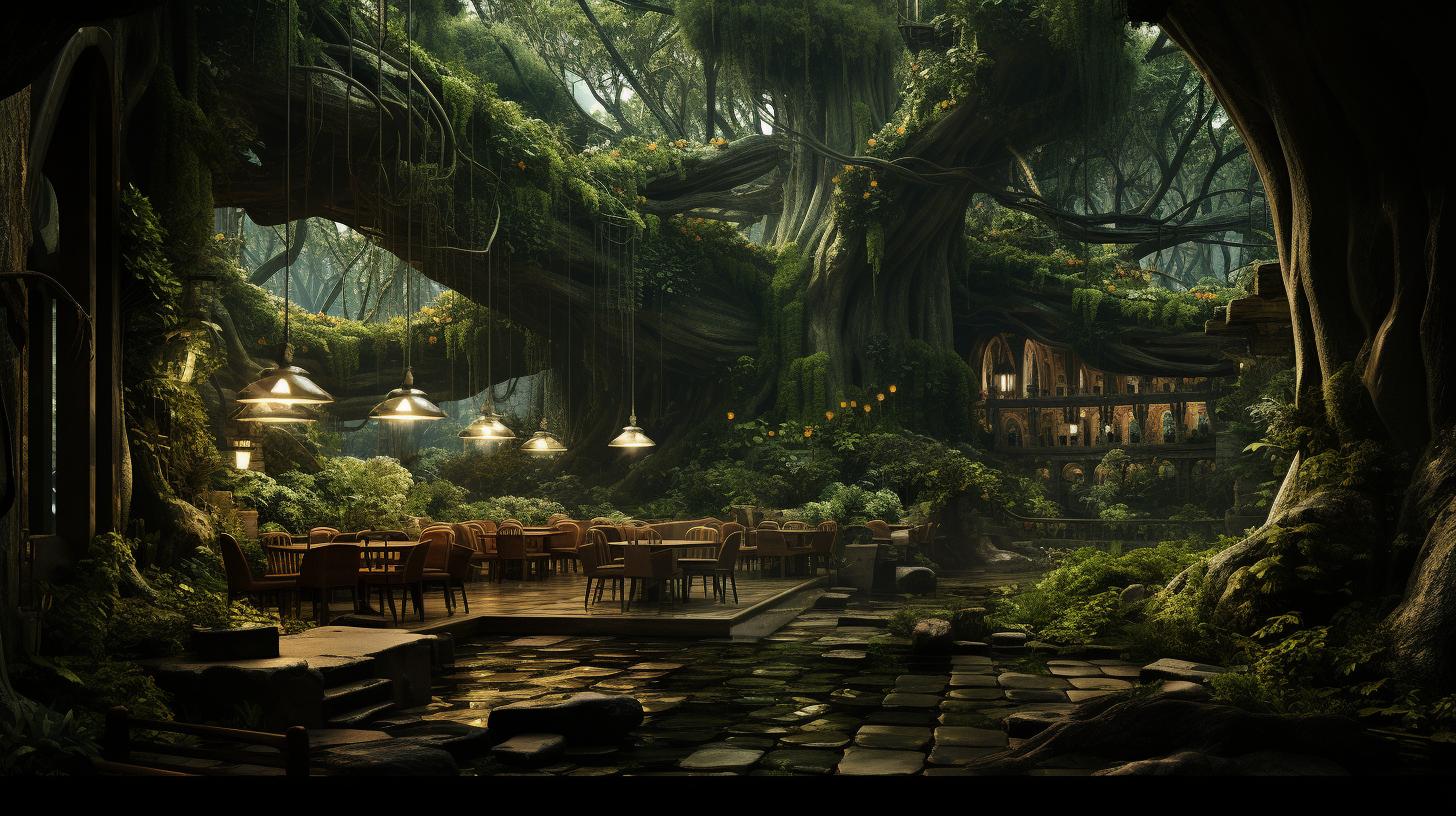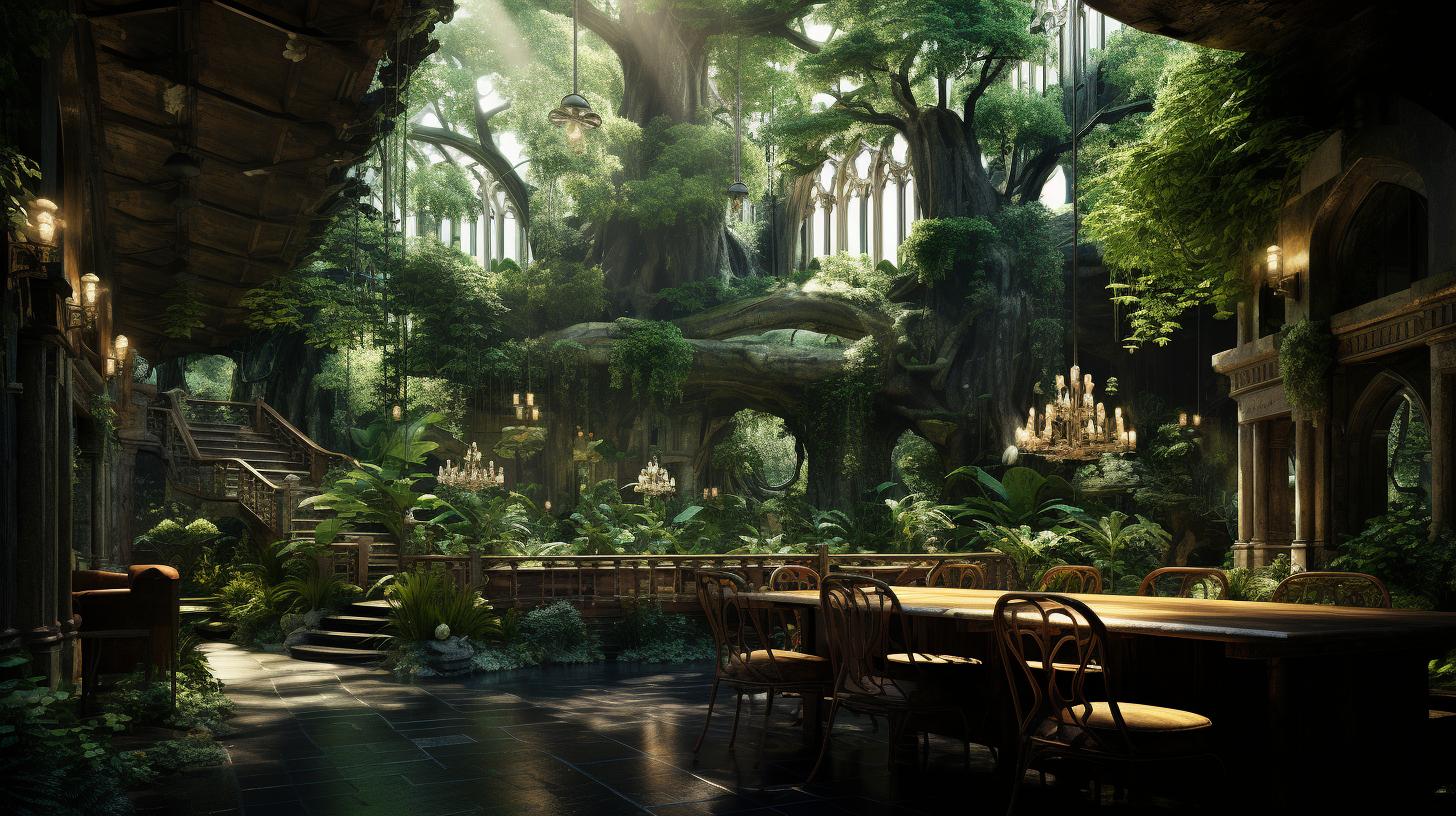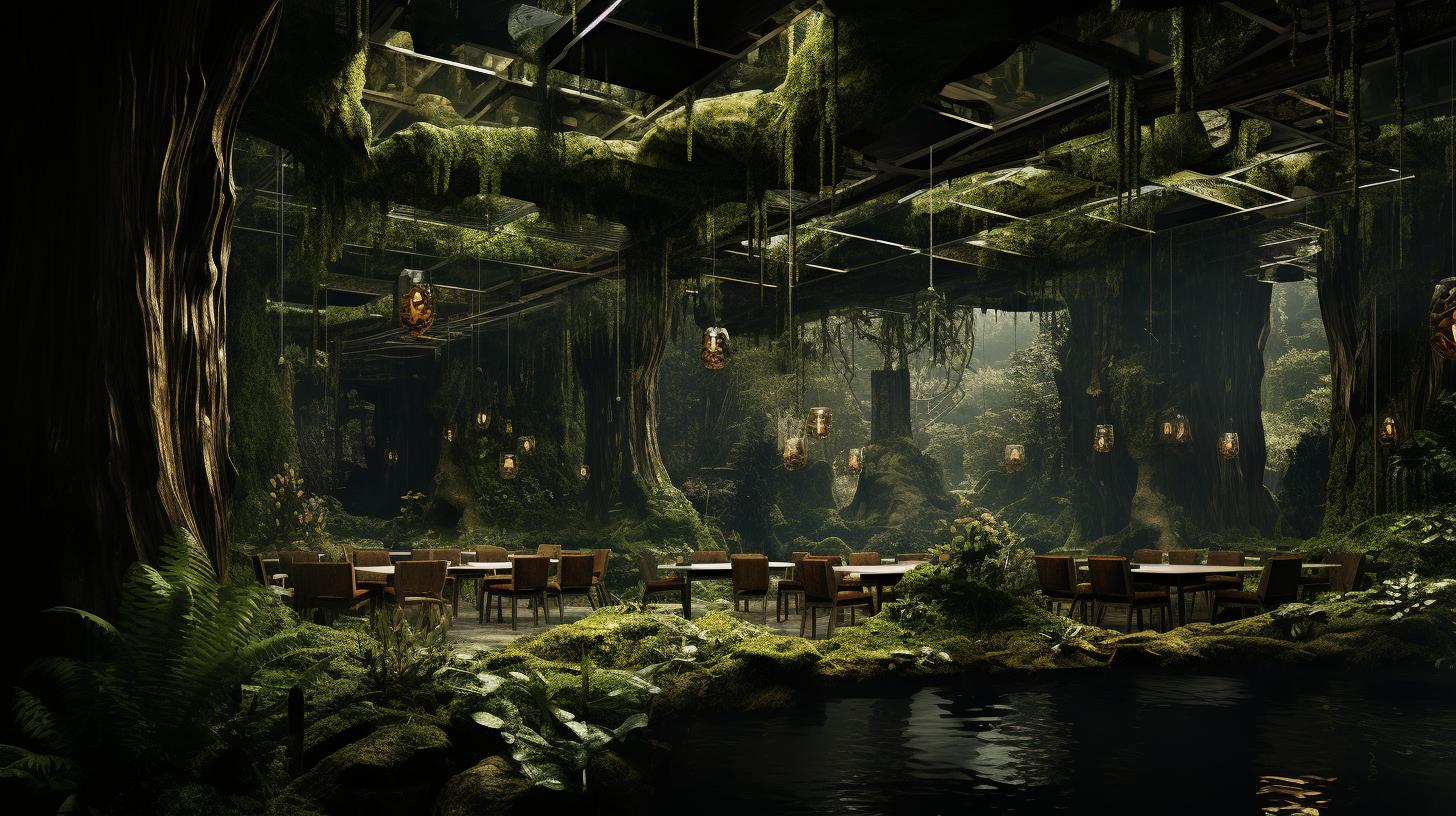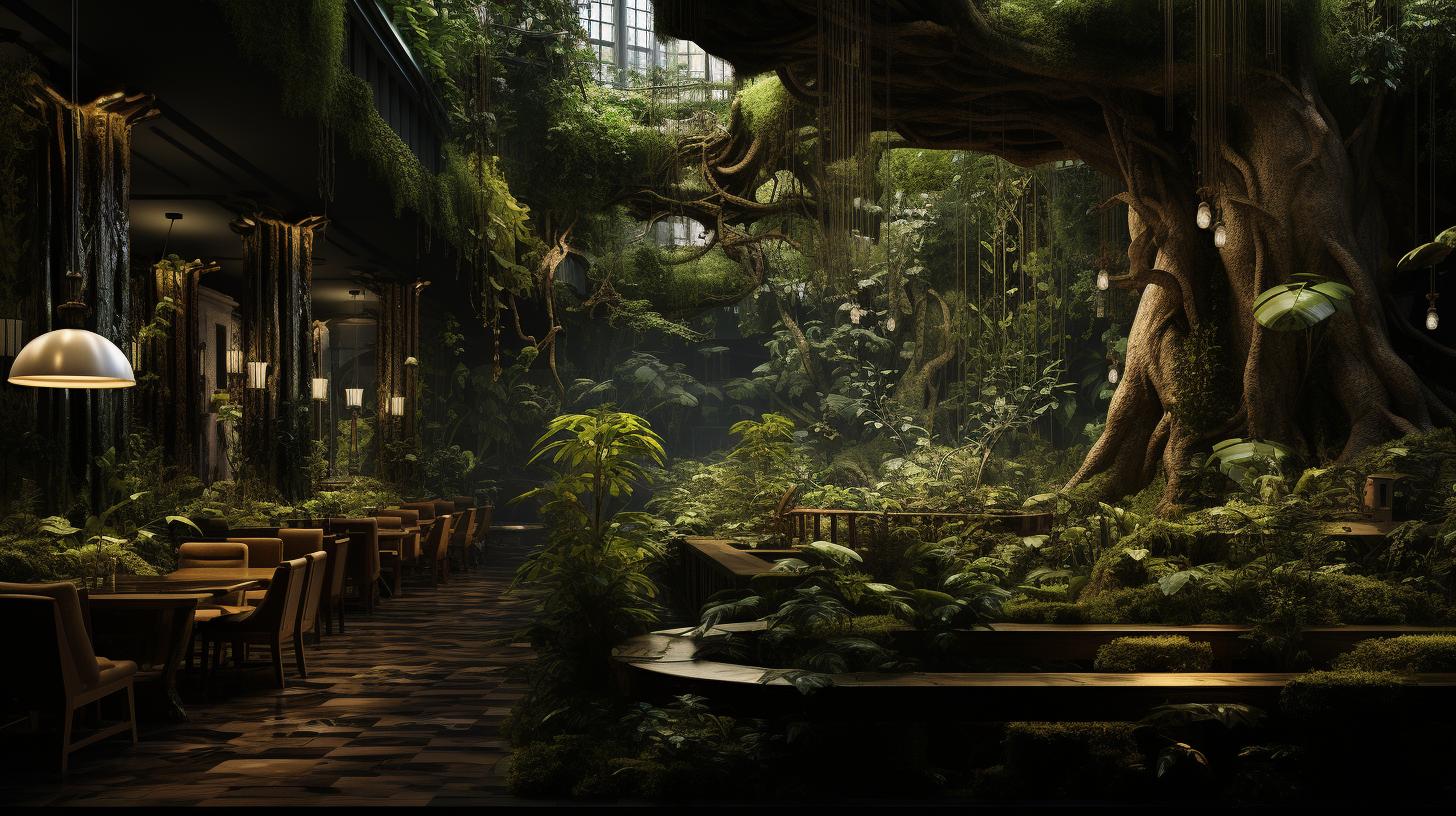 A lot of these remind me of El Pinto Restaurant in Albuquerque, NM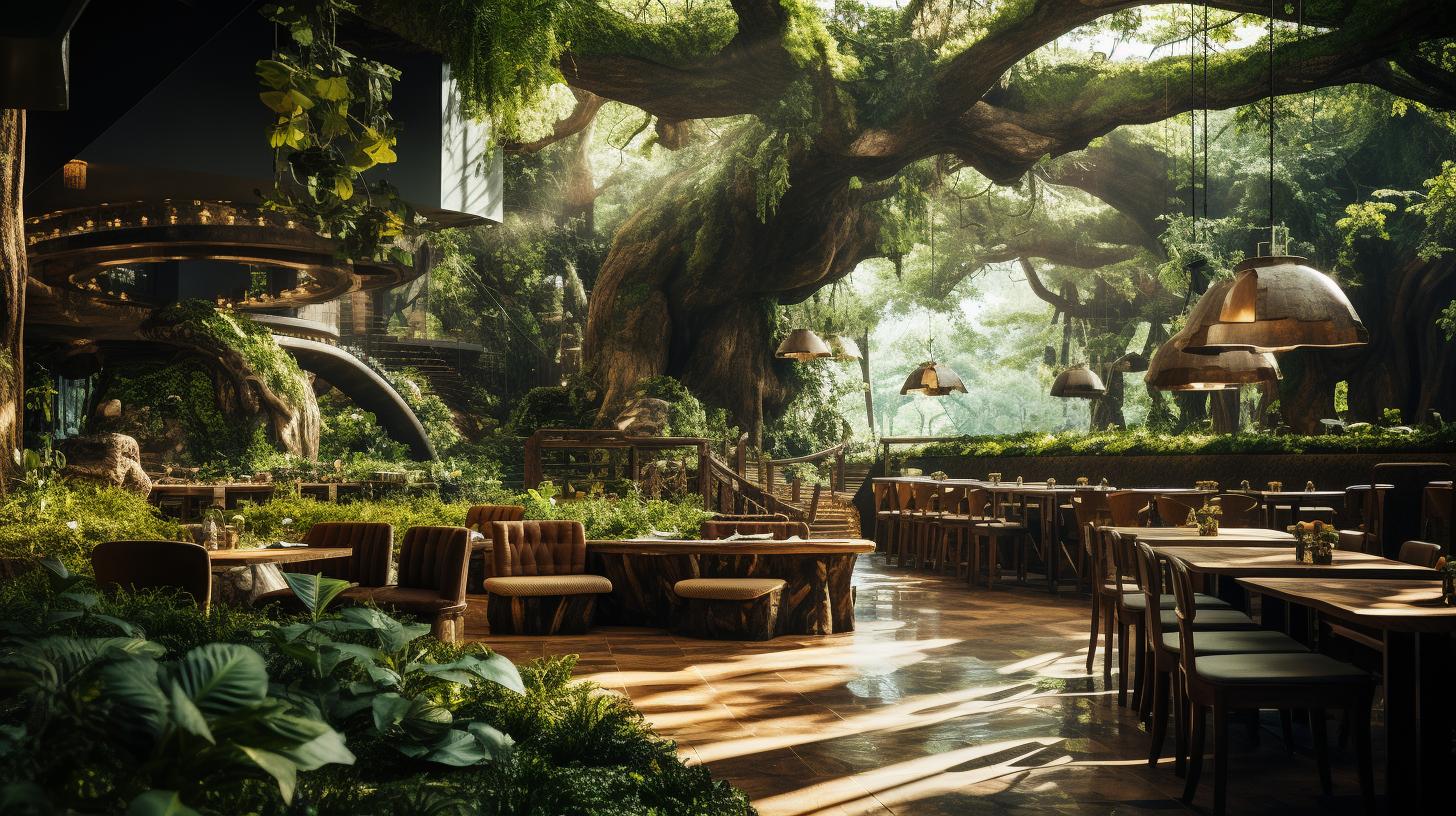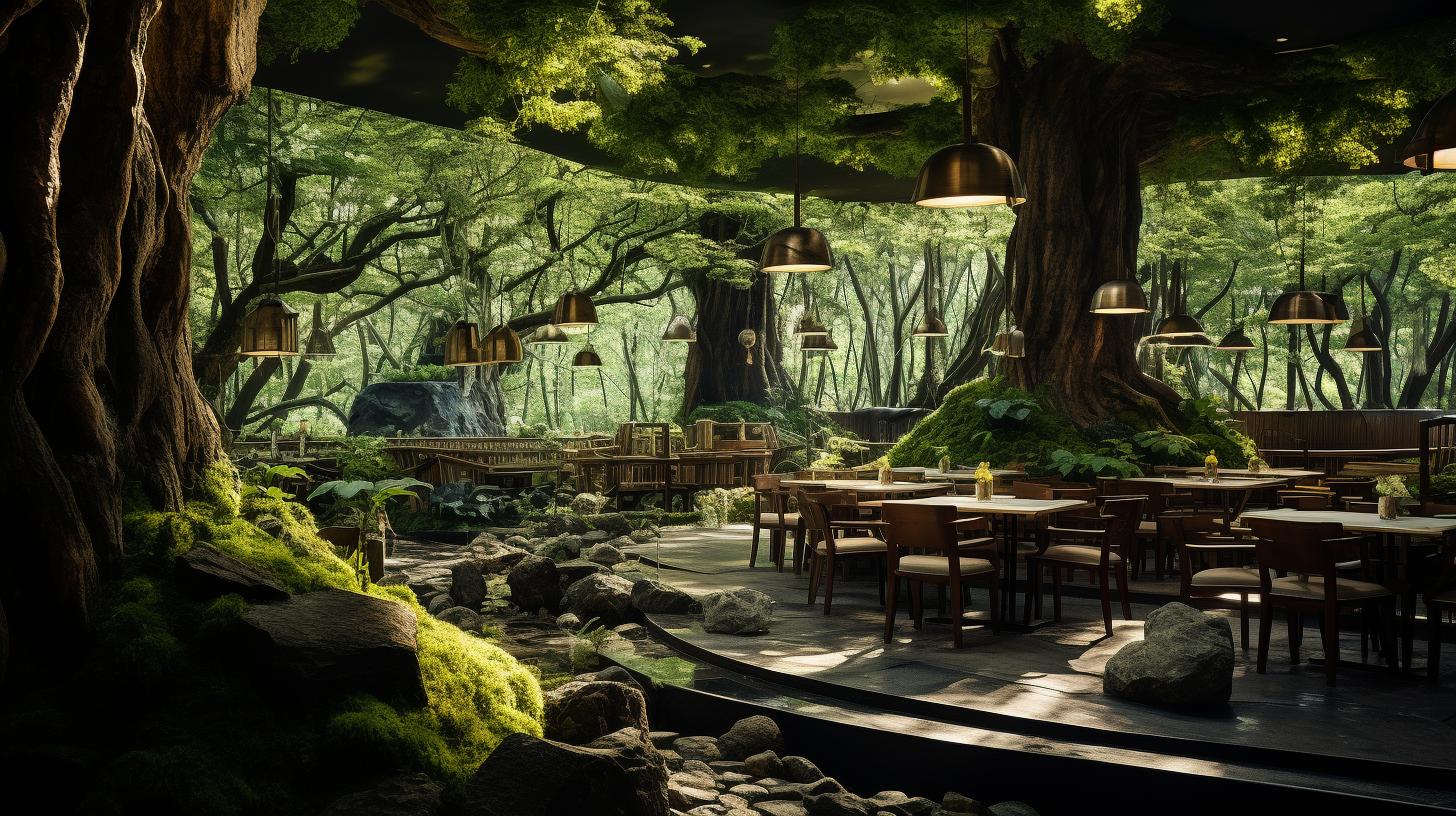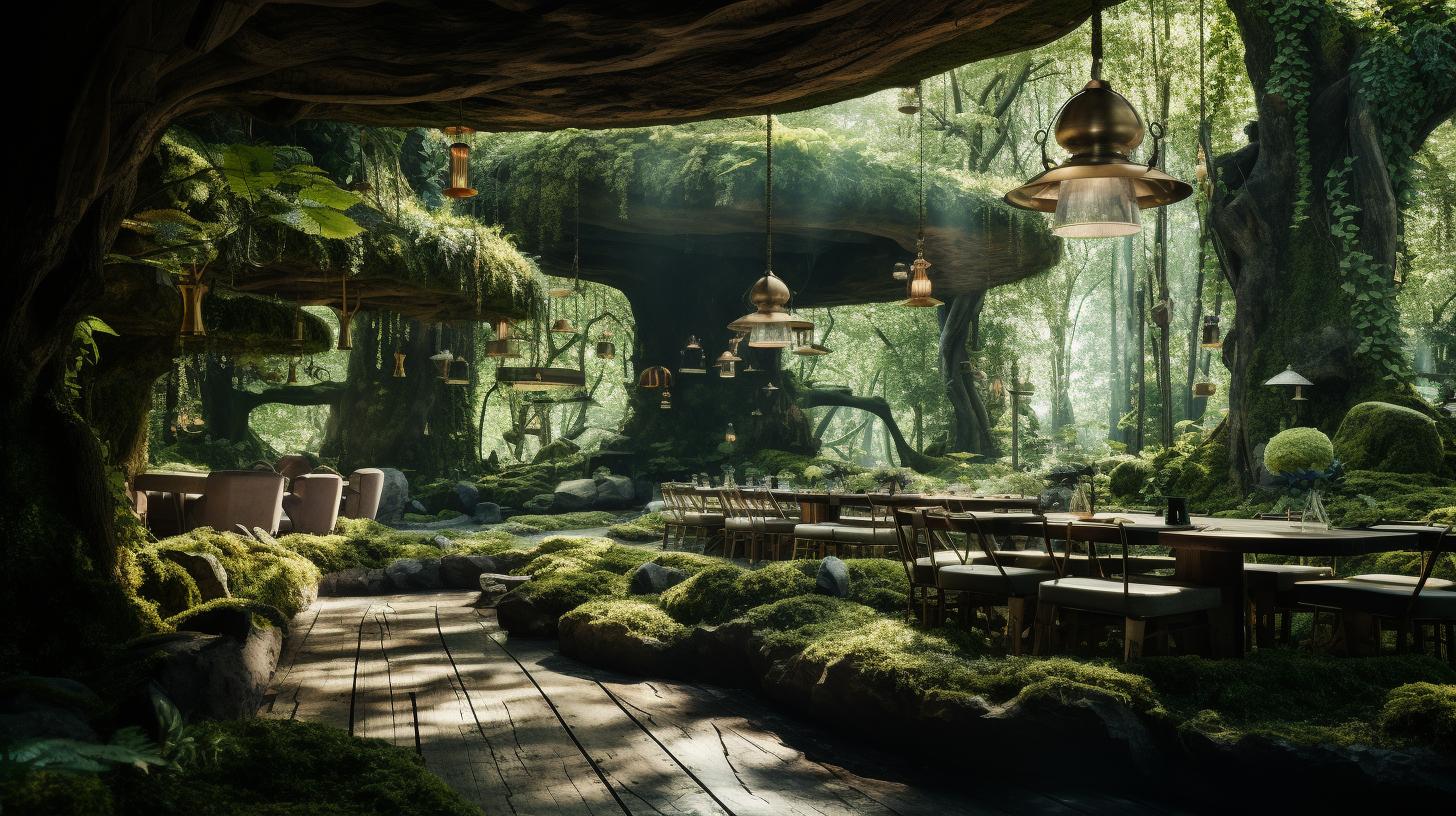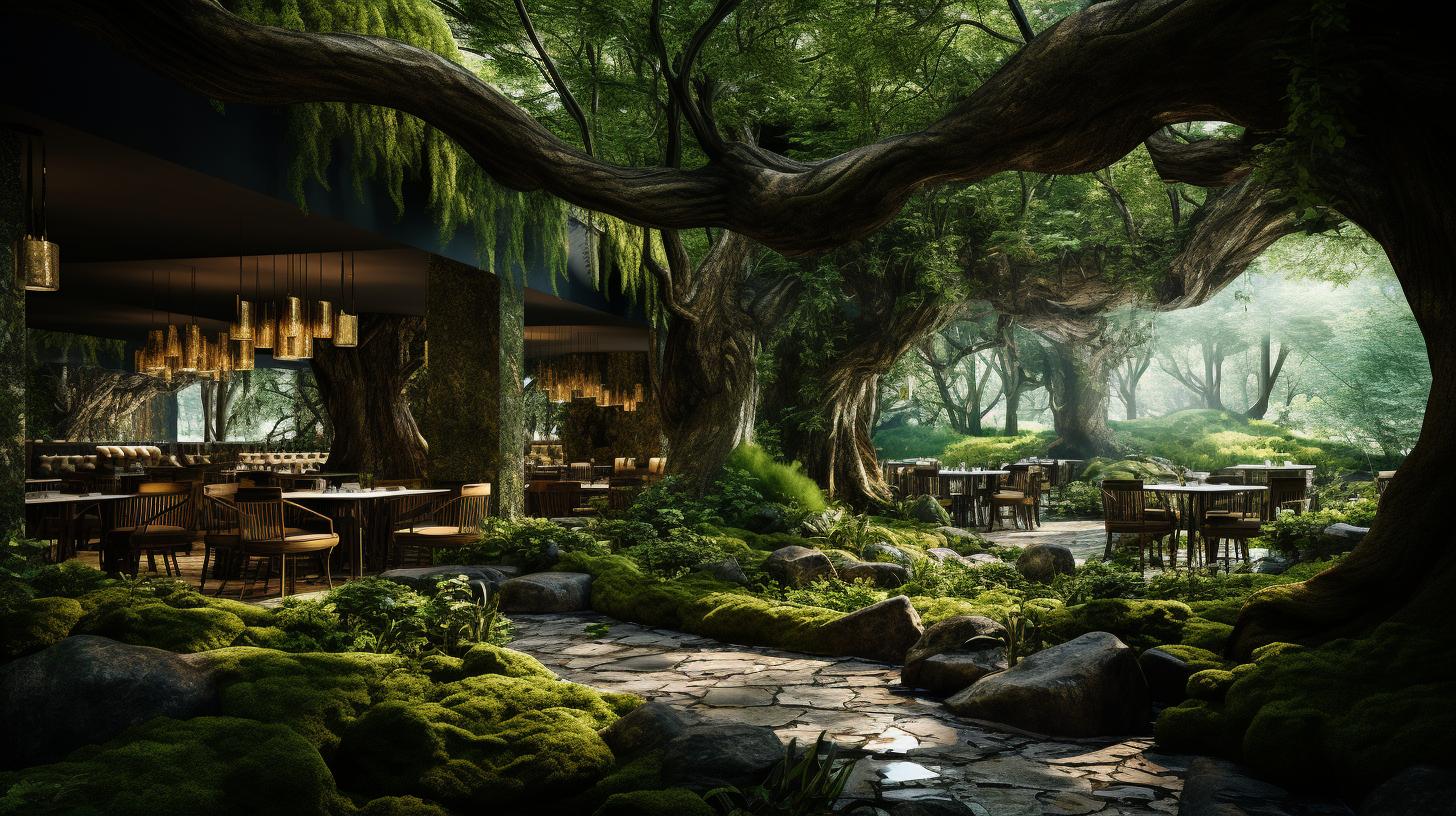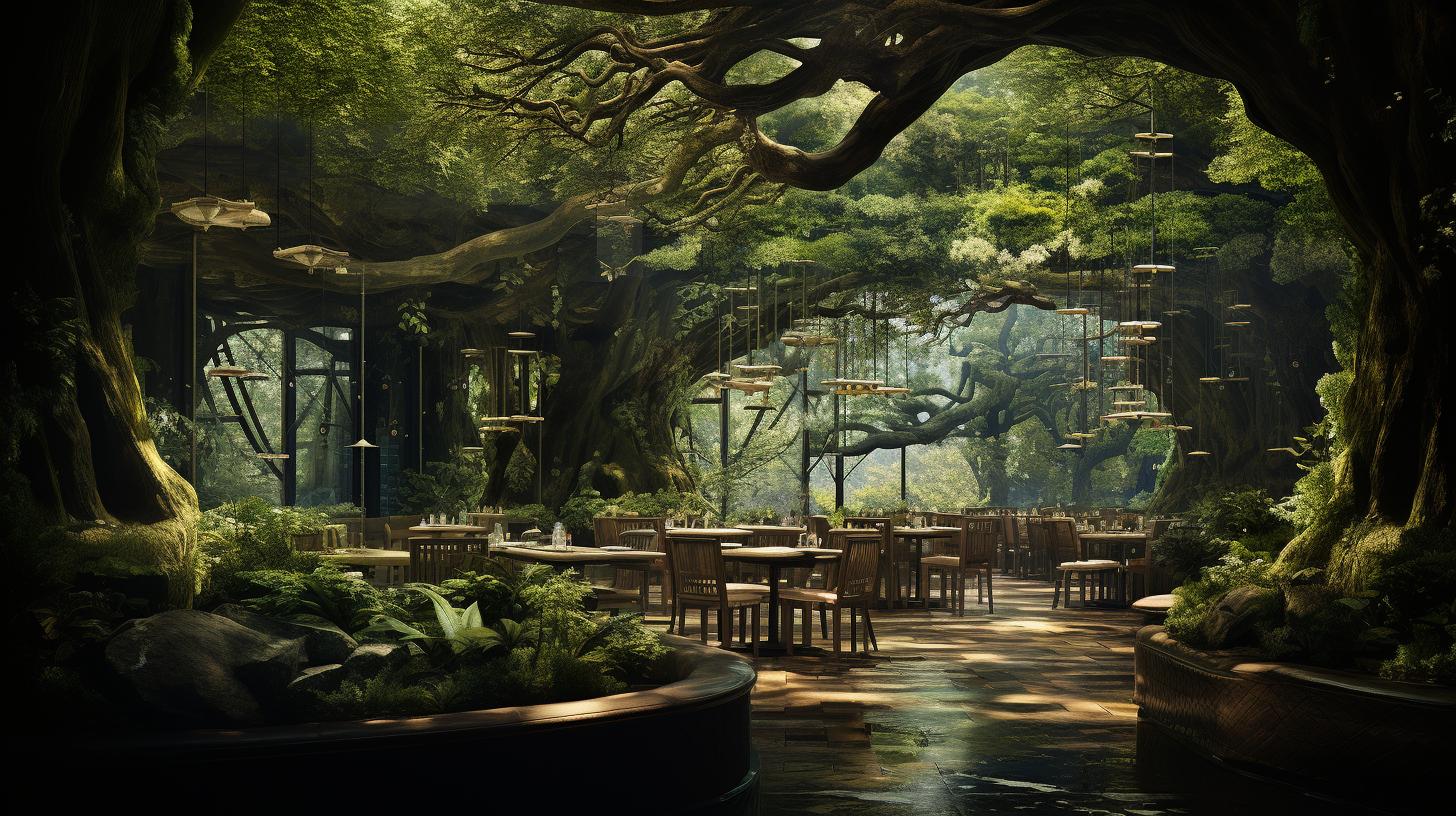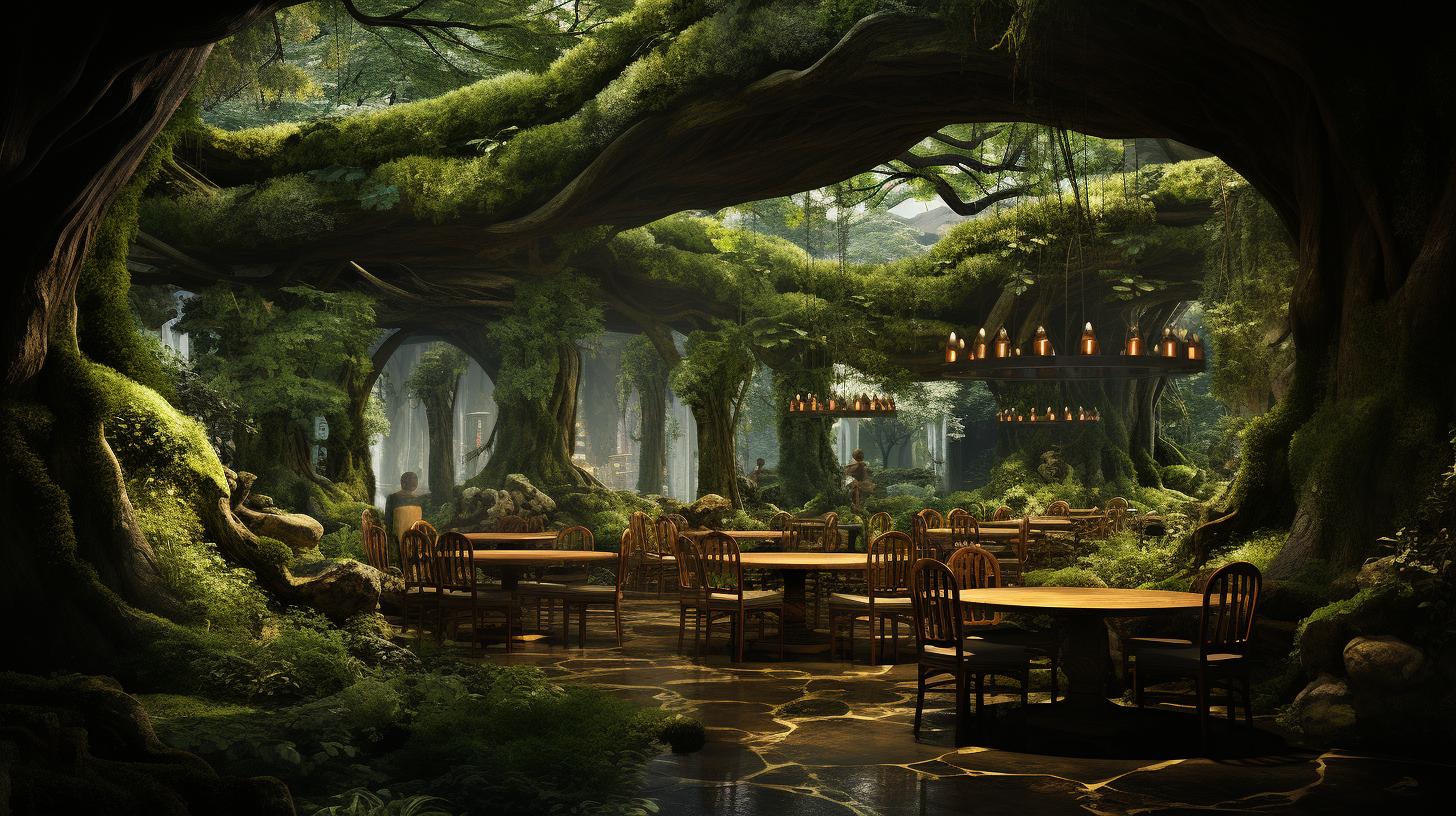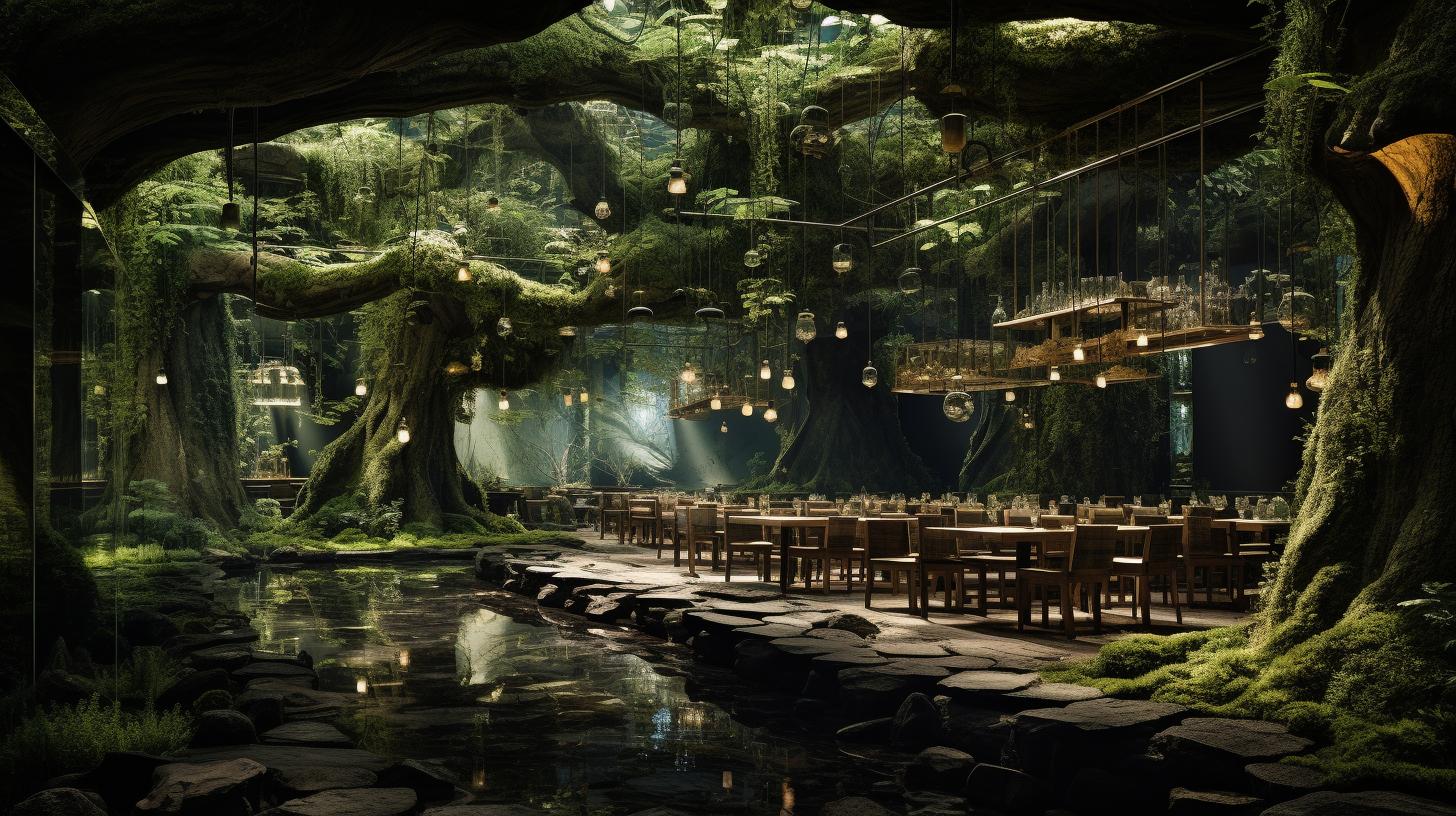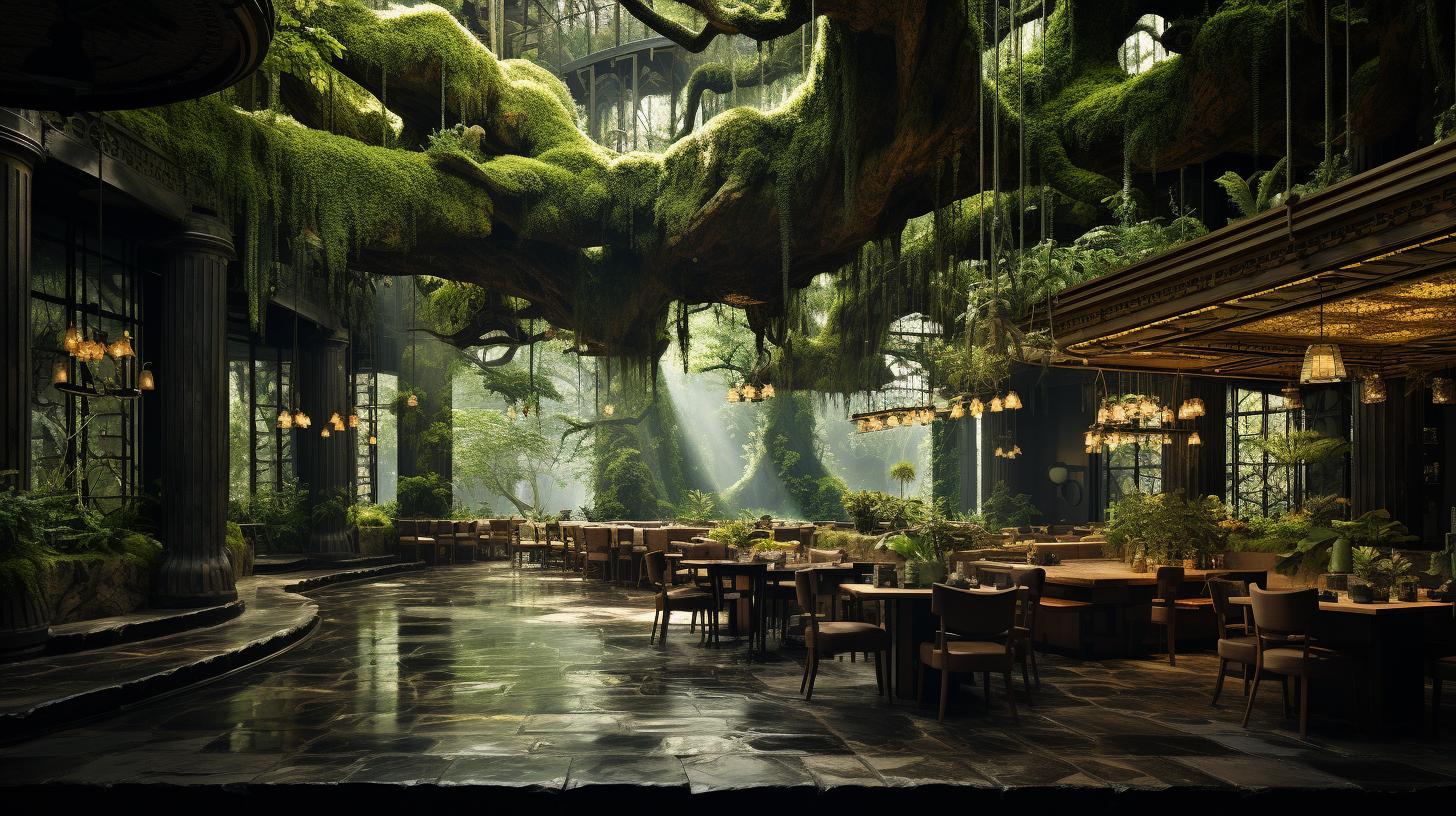 Navigation Links
Level Up to AI Art
Gallery Root
Back to Peripheral Arbor Homepage