Play House
My wife wanted a play house for the kids, so I built this! It uses a single sheet of plywood cut in half for the roof, and I dimensioned the various members to exactly fit standard 8' and 12' lengths.
I occasionally do handyman work along with other physical products. If you'd like to commission a custom build, I can help you with that.
The finished Play House. Yes, we did eventually cut off that long ridgeline sticking out. Also pictured, a bike shelter to keep the outdoor toys and bikes out of the sun and occasional rain.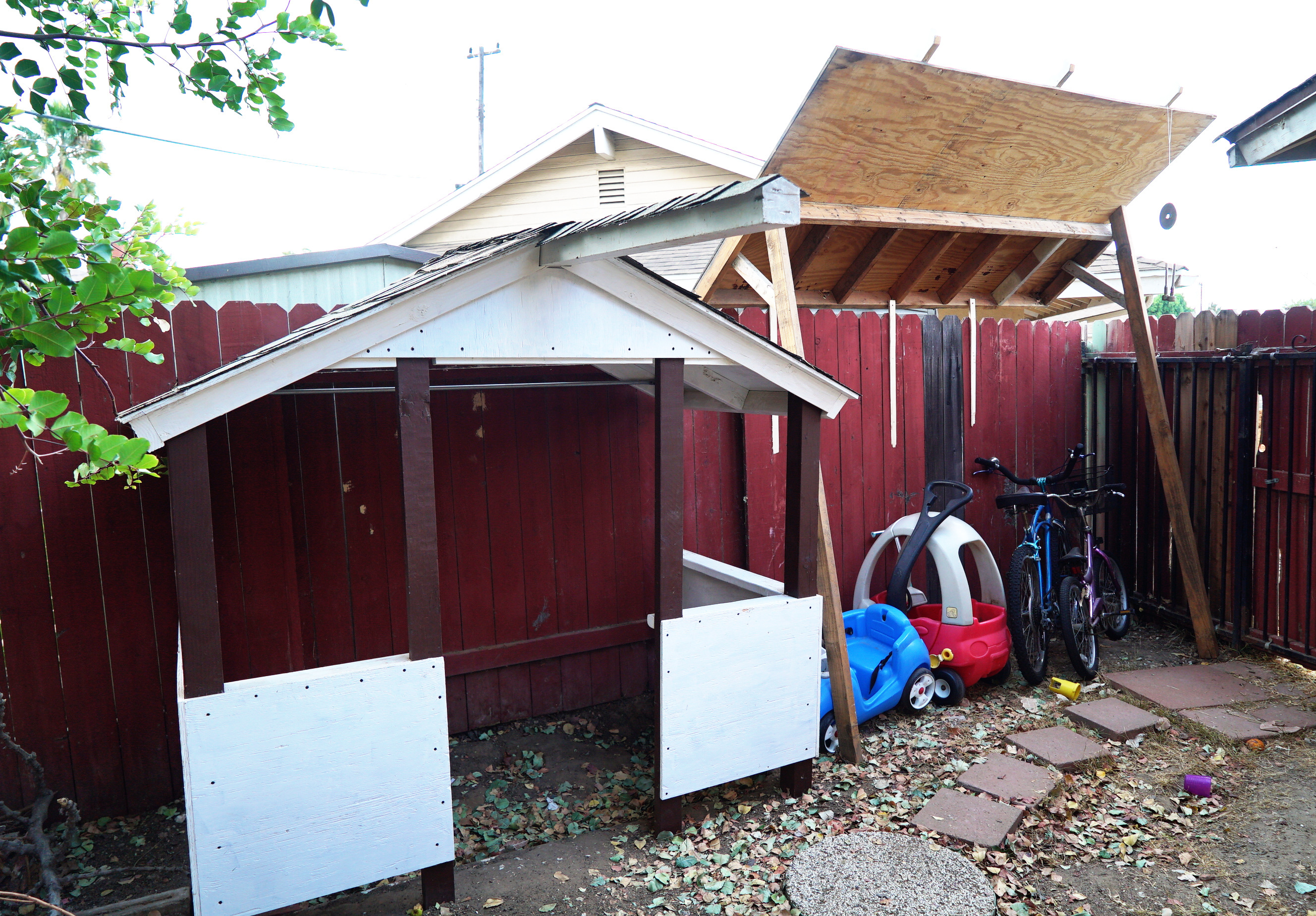 Play House Facade. You can see that the front boards are actually angled inward slightly. This made the ridgeline beam cutouts rather complicated.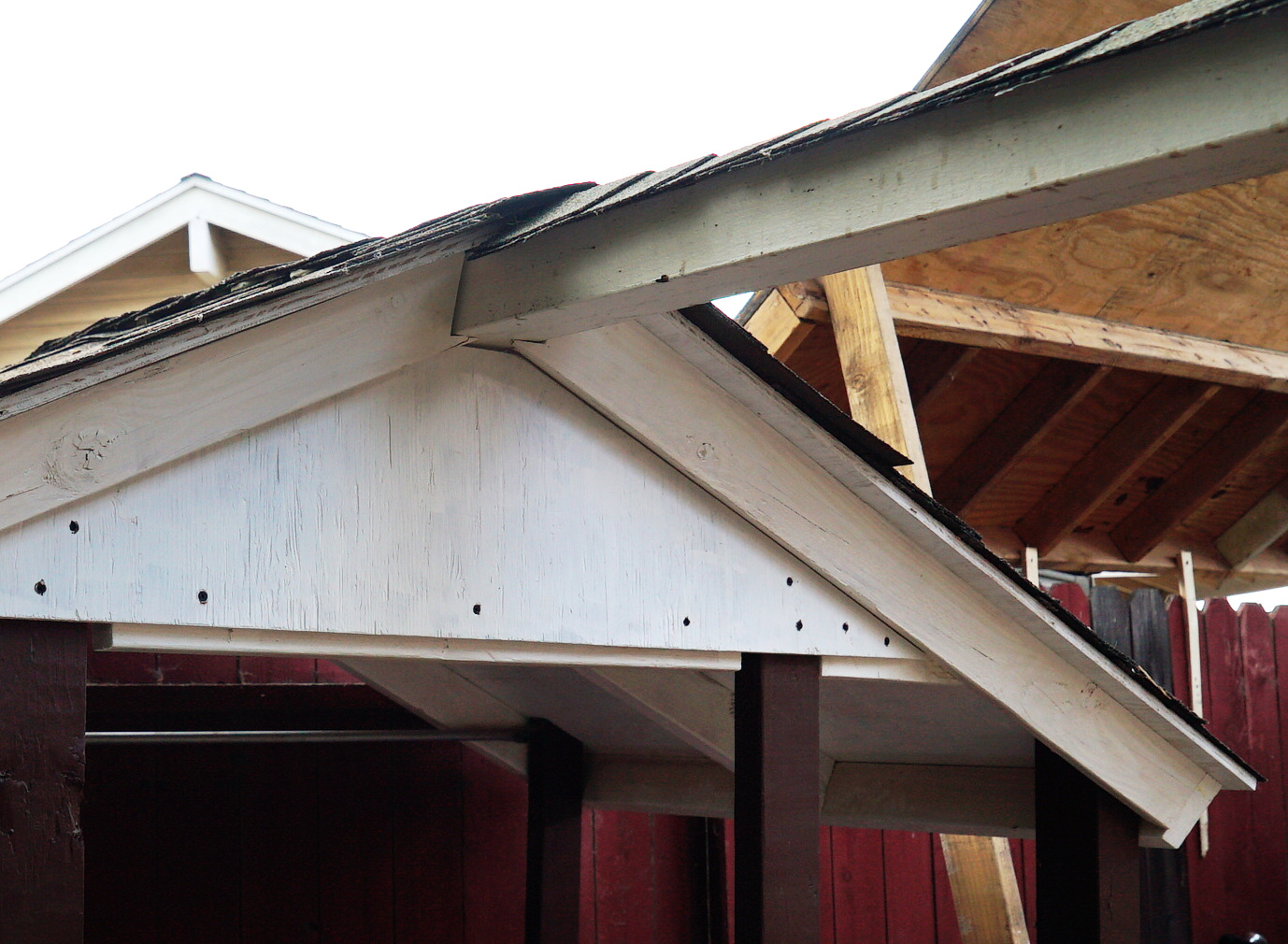 Play House Interior, looking toward the back of the house.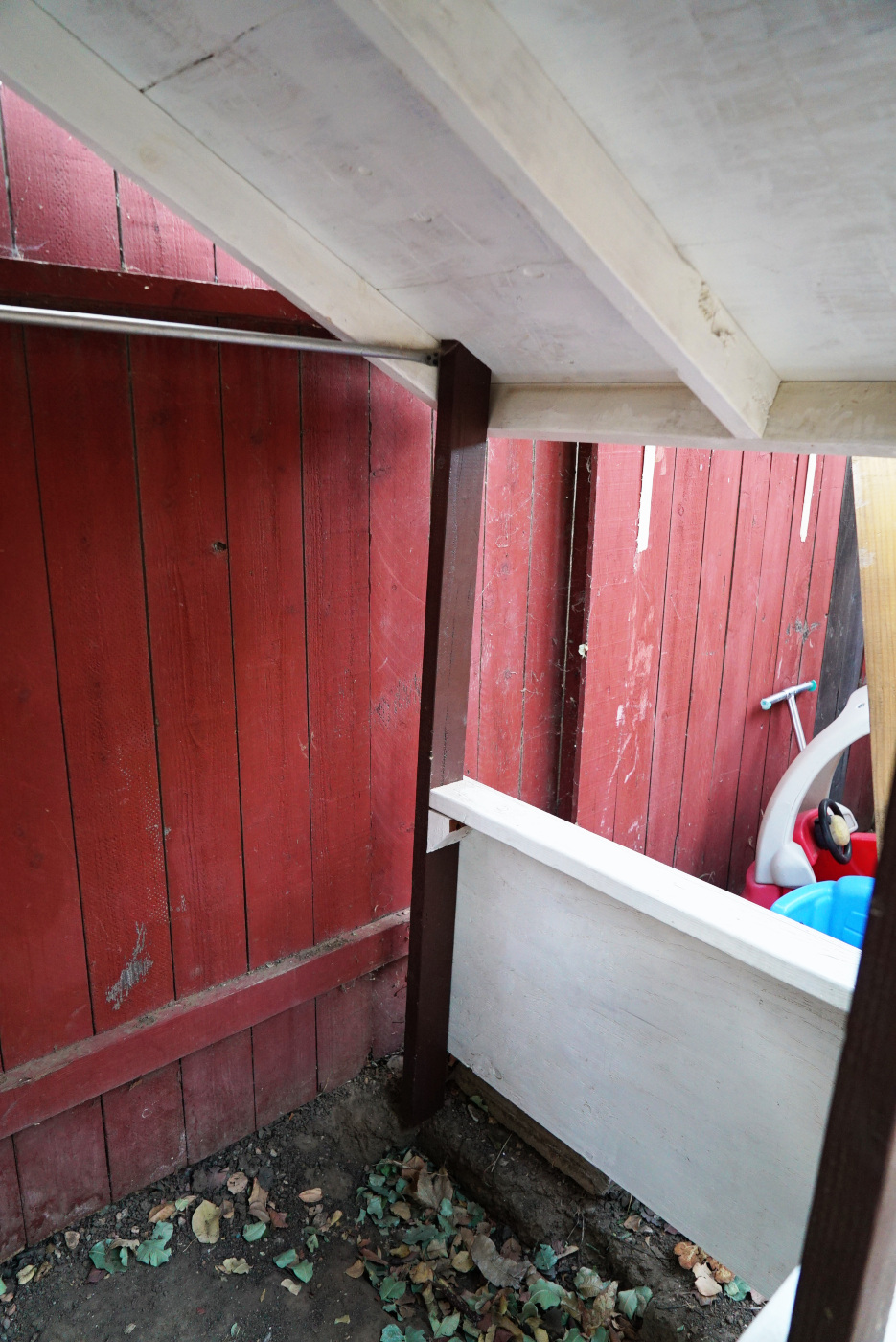 Play House Ridgeline. I was pretty happy with how these rafter beam cutouts worked, though it could certainly use some trim to bridge the gaps.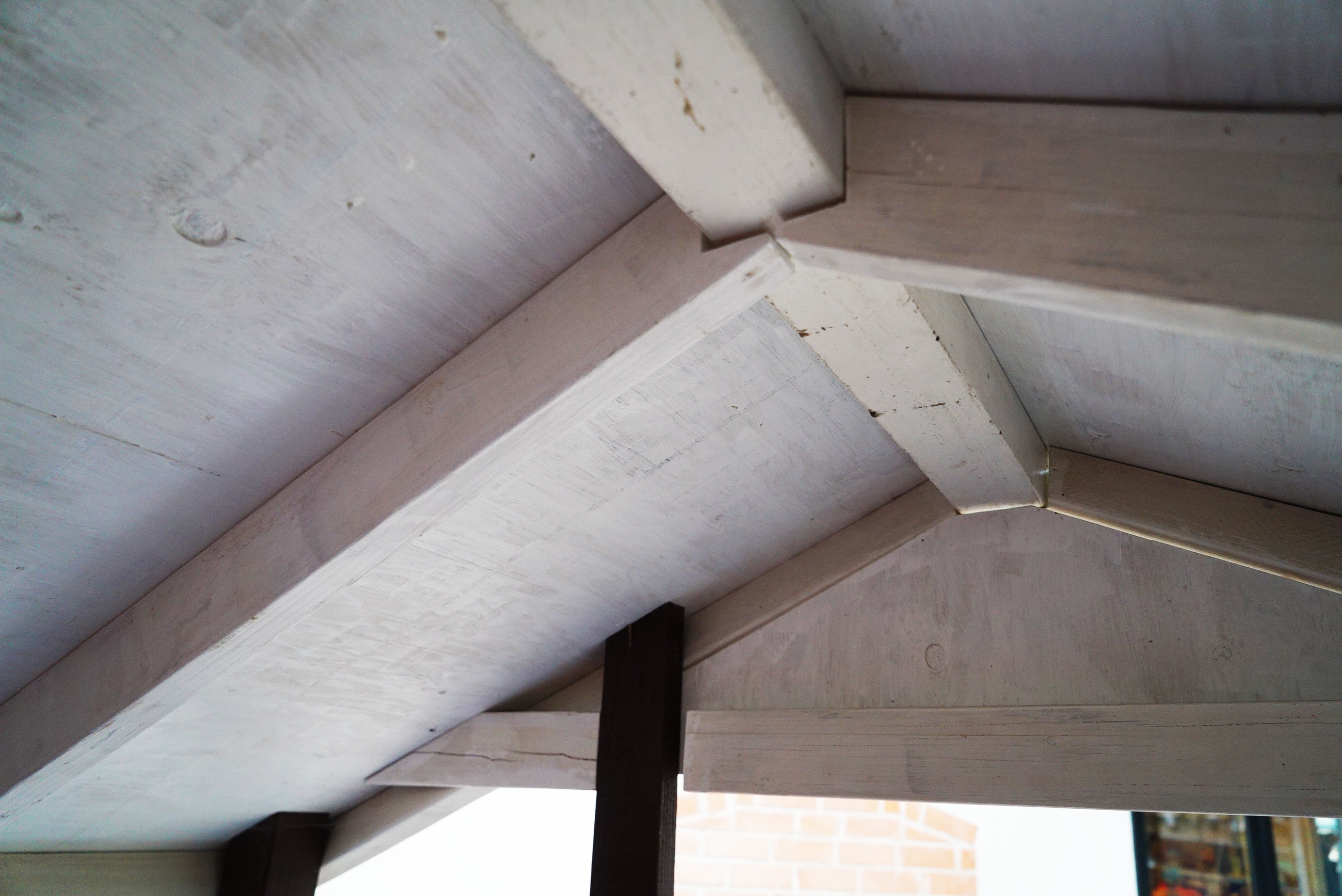 Navigation Links
Level Up to Gazebo
Gallery Root
Back to Peripheral Arbor Homepage