Wax Seal
My sister wanted a wax seal, so I had one 3d printed and then made a handle for it.
I occasionally do handyman work along with other physical products. If you'd like to commission a custom build, I can help you with that.
Seal Handle Upright. The shiny surface is epoxy. Someone probably makes epoxy paint, but I just dumped it over the top, let it set, and cut the puddle off the bottom when it was done.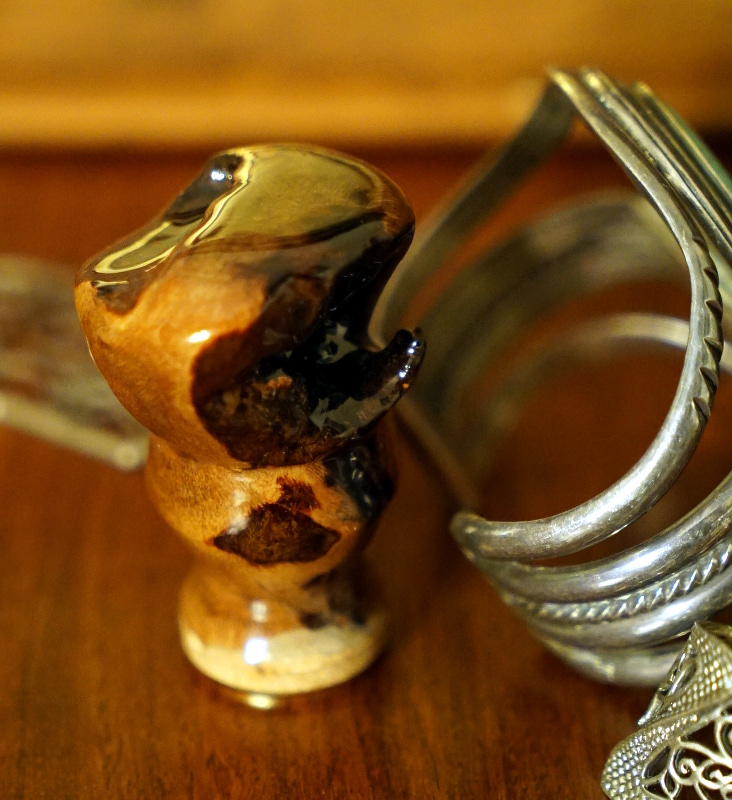 Seal Handle Held in my Hand. I designed the handle shape to be easy to hold and maneuver. The natural wood shape gives the piece interest, so I didn't bother making it too ornate.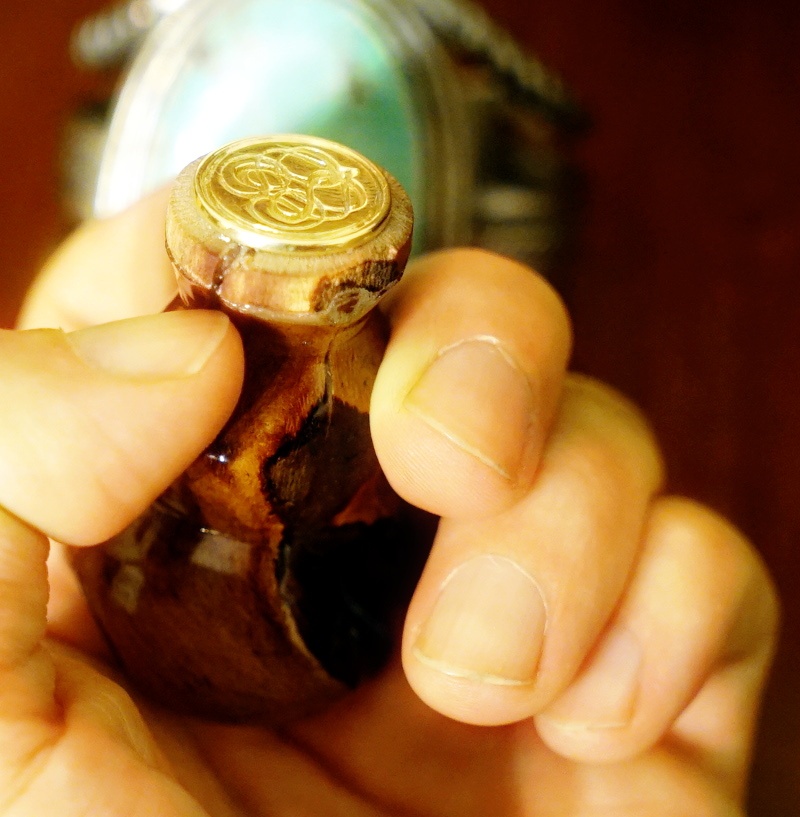 The brass imprinting body of the Seal. 3D printed in Brass by Shapeways. I also used their pendant-maker tool to get the seal started, and then added the annulus and some anchoring features on the back (not shown).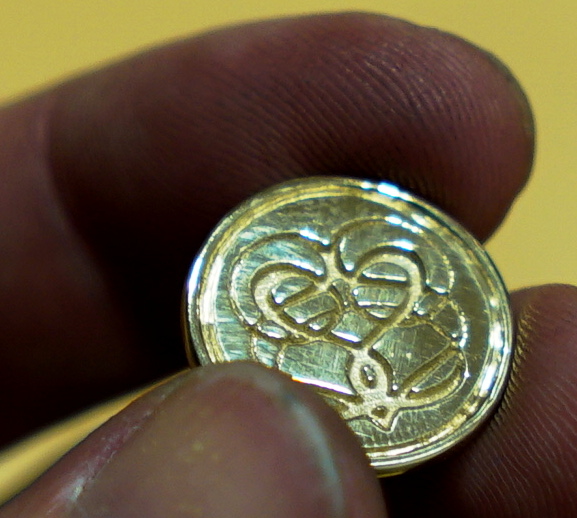 Wax Seal Handle and die face. The wood comes from an old avocado root my brother-in-law dug up. Turned on a wood lathe and coated in epoxy.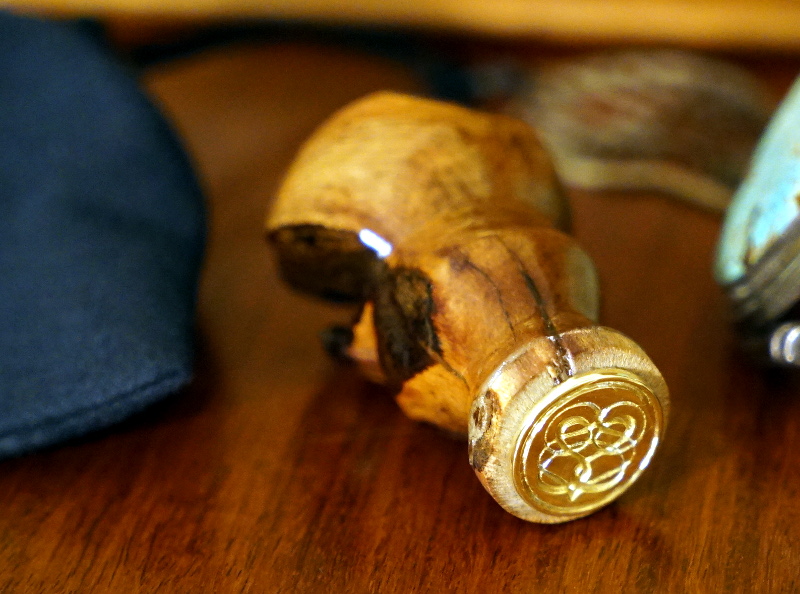 Navigation Links
Level Up to Woodworking
Gallery Root
Back to Peripheral Arbor Homepage