Chief Goblin 3D Model
This is a 3D model I made of the "Chief" character in the Goblins webcomic.
This site is in no way affiliated with the Goblins webcomic. The character portrayed is the property of Tarol Hunt. Please visit http://www.goblinscomic.com/ for more information.
If you have comments or feedback, feel free to leave it here. If you'd like to commission a custom 3D model, I can help you with that.
3D model if the Goblin "Chief", now in color! Yay! Background from https://www.goblinscomic.com/comic/11022010-2/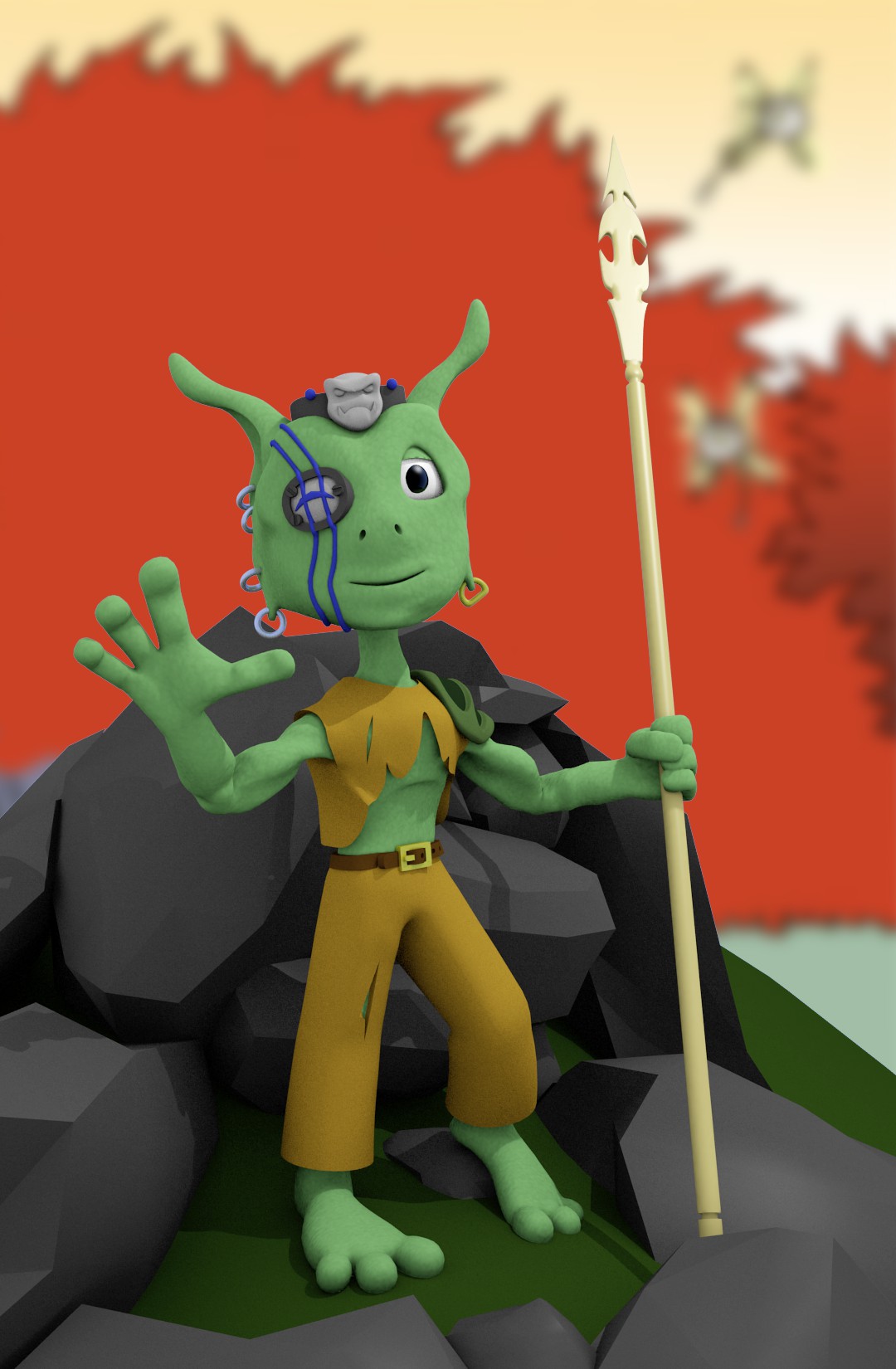 This is Chief the goblin, from the Goblins webcomic. Modeled directly from the pose on the bottom left-hand corner of: https://www.goblinscomic.com/comic/11022010-2/
Model in Blender.
I made the character in a more neutral pose first, and then fully rigged him using Nathan Vegdahl's excellent "Rigify" plugin, which was a dream to work with.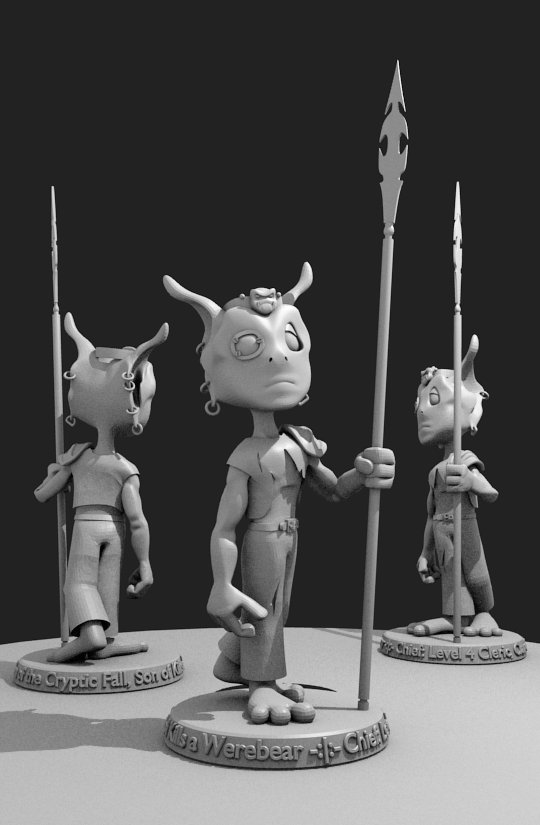 After modeling Chief, I had the whole thing printed in 3D at Shapeways in the "frosted ultra detail" material.
I was pushing the detail level, and one of the earrings broke. There was also some odd surface roughness issues, but the shape came out great. I painted the model at some point, but never photographed it.
I wish I could sell you copies, but the creator already has some miniatures in the works and it wouldn't be right to compete with him. For this reason, the 3D model is not available either. If you'd like to work something out, talk to Tarol Hunt at http://www.goblinscomic.com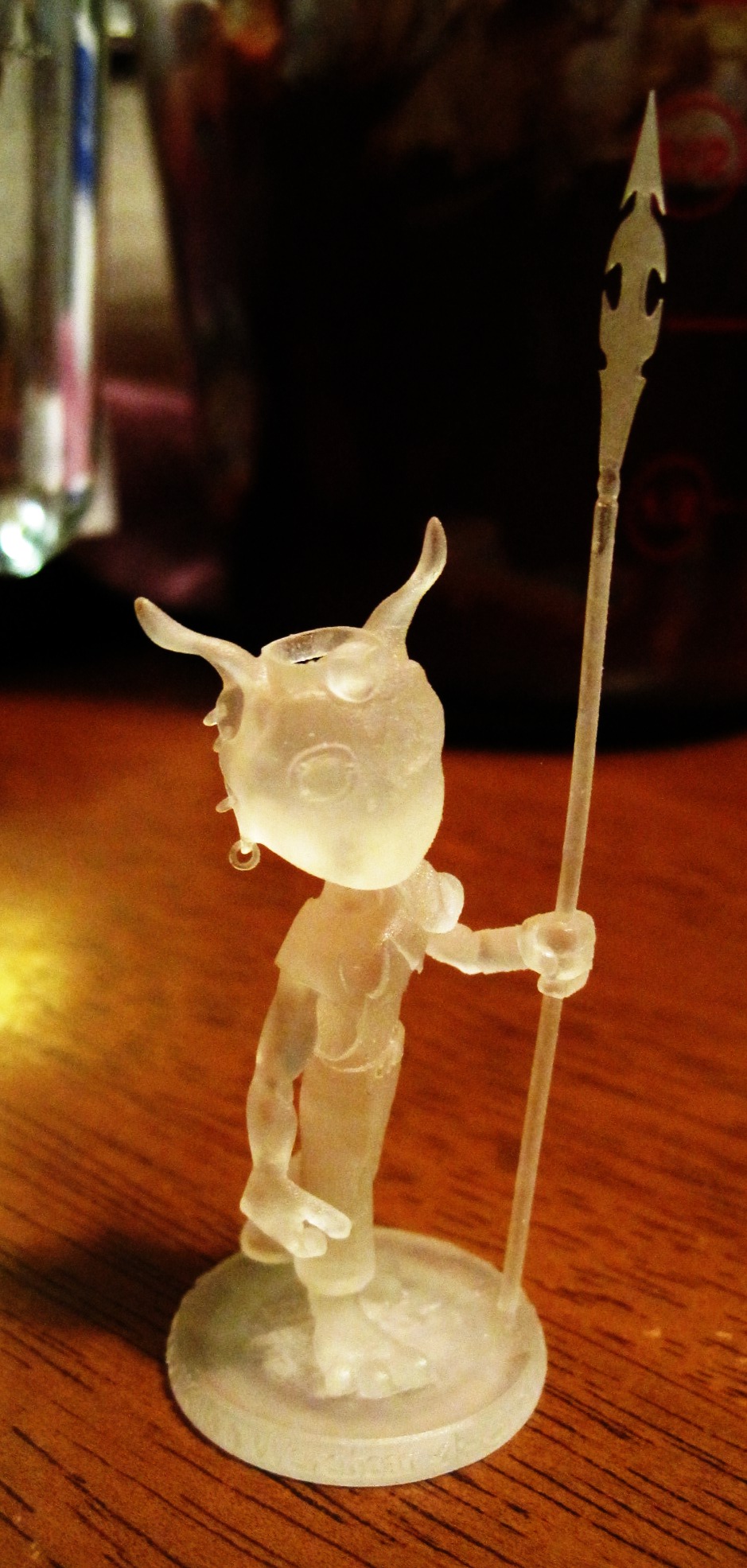 You can see the left side of the model is "smooth" and the right side is "rough". I've drawn a leader to the dividing line. I suspect it has something to do with the support material. This was covered when I painted the model.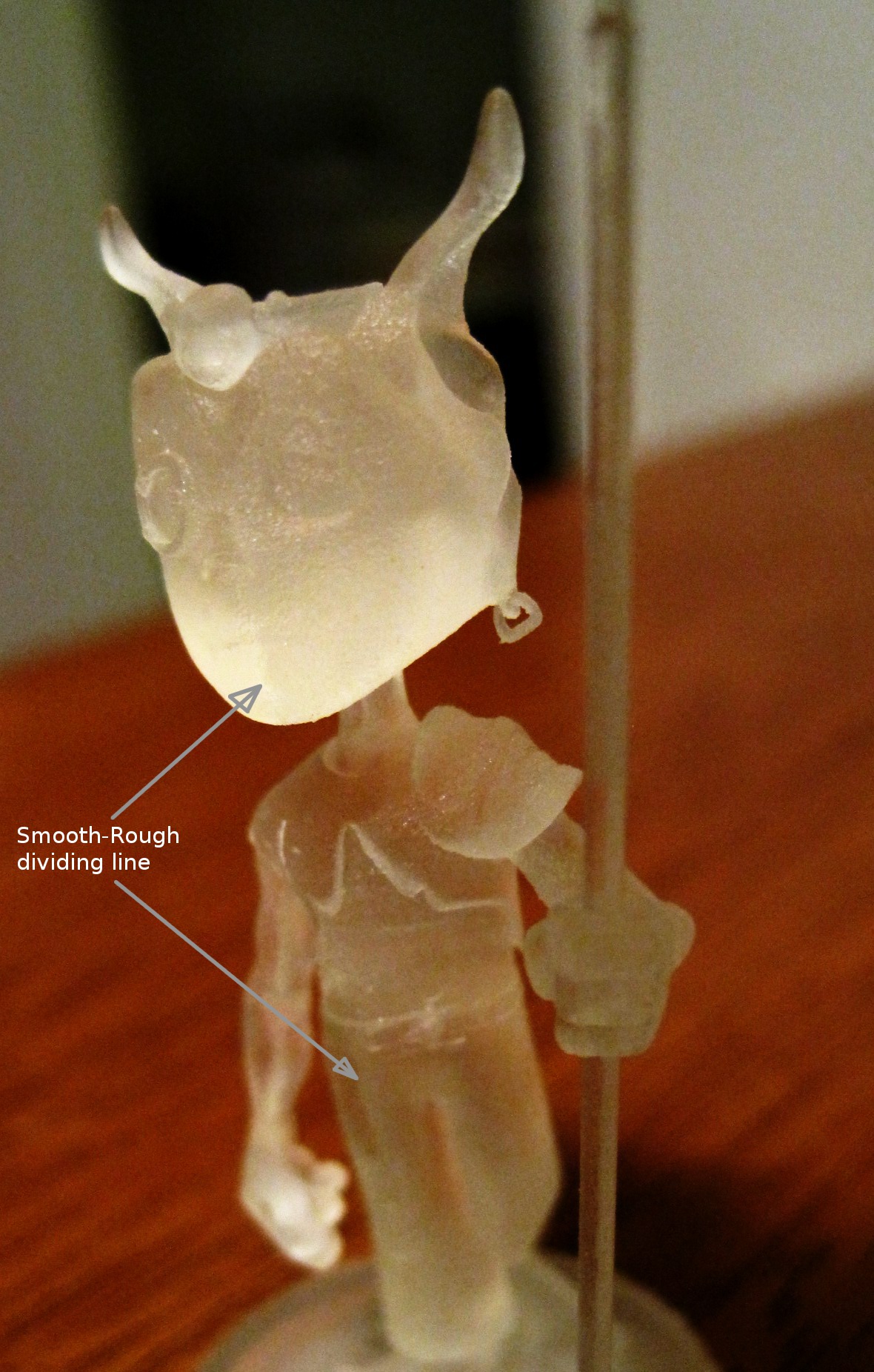 I was pushing the limits of the printing technology, and in a few places it broke. The spear tip had broken off (no reason it had to be that thin) and an earring was missing too (same thing). If I made another printout, I would beef up these areas, and perhaps make the entire figure larger.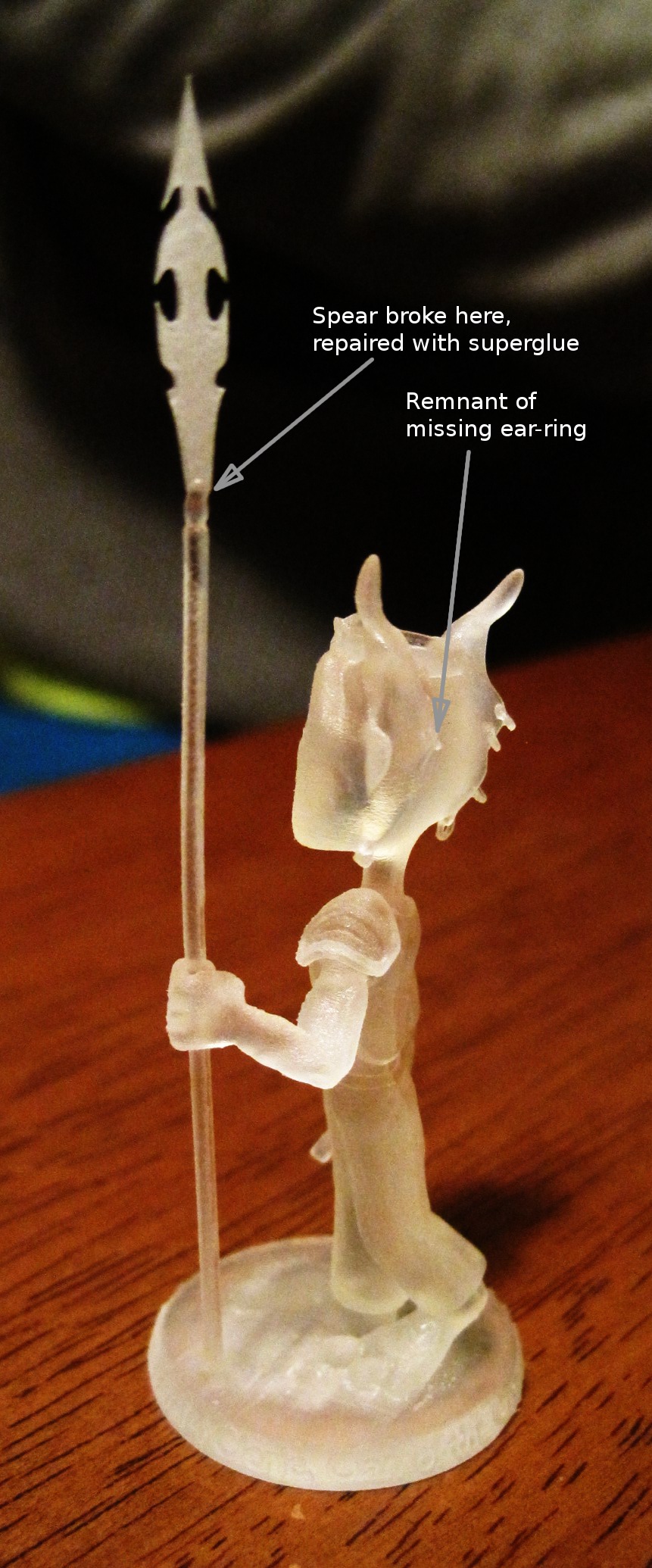 My last photo of the miniature. I later painted it and gave it to Tarol. To date, no miniatures of the Goblins characters have appeared for purchase.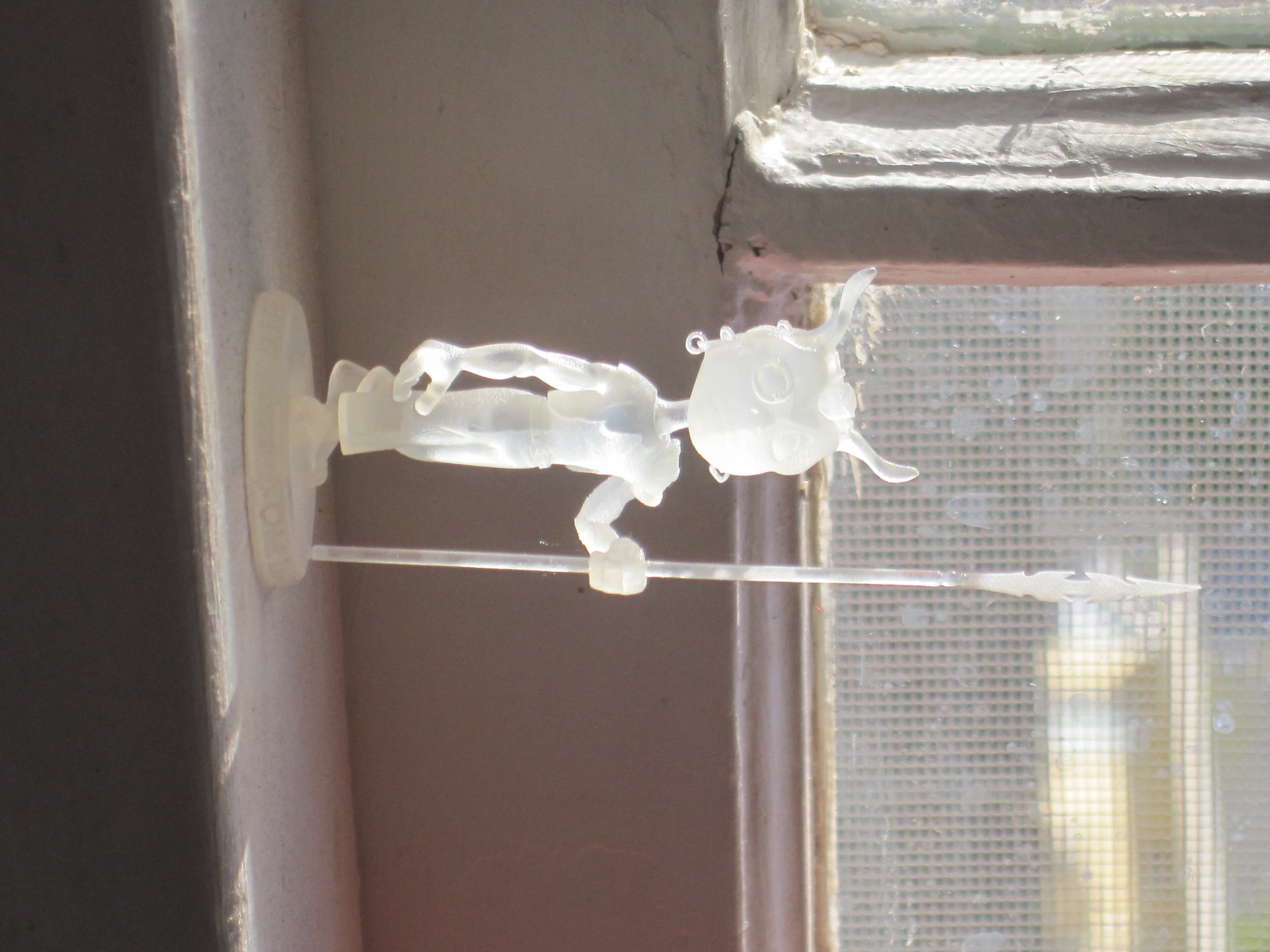 Navigation Links
Level Up to CG Commission
Gallery Root
Back to Peripheral Arbor Homepage