Lion Head
A 3d model of a lion head I was commissioned to make a lion head for a handle. Came up with this, based on a scanned model from Paris.
Buy a 3d print here: https://www.shapeways.com/product/LYD73242D/lion-head
Or download the 3d lion head Blender model here.
If you have comments or feedback, feel free to leave it here. If you'd like to commission a custom 3D model, I can help you with that.
Lion Head Photo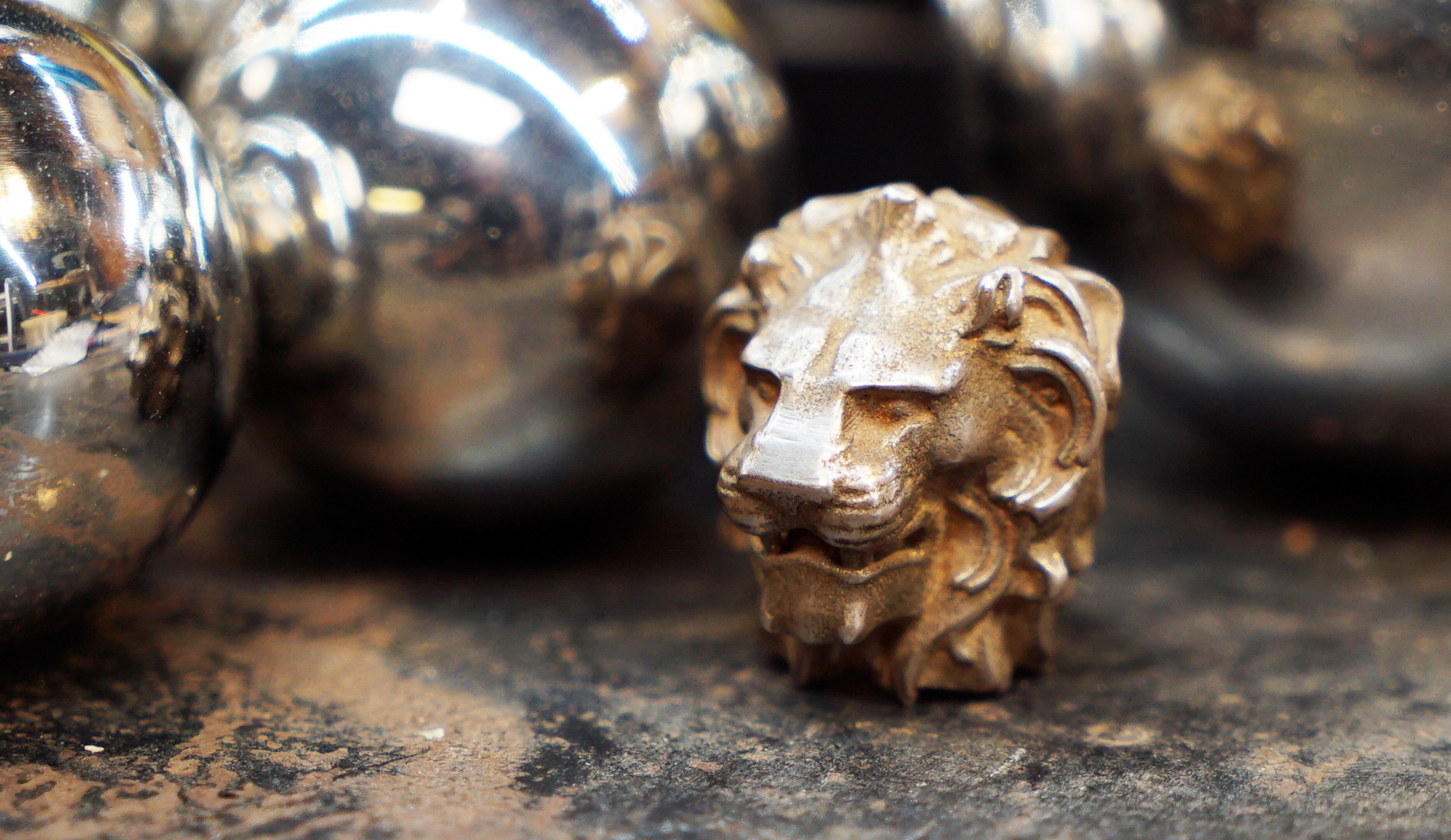 Lion Head Photo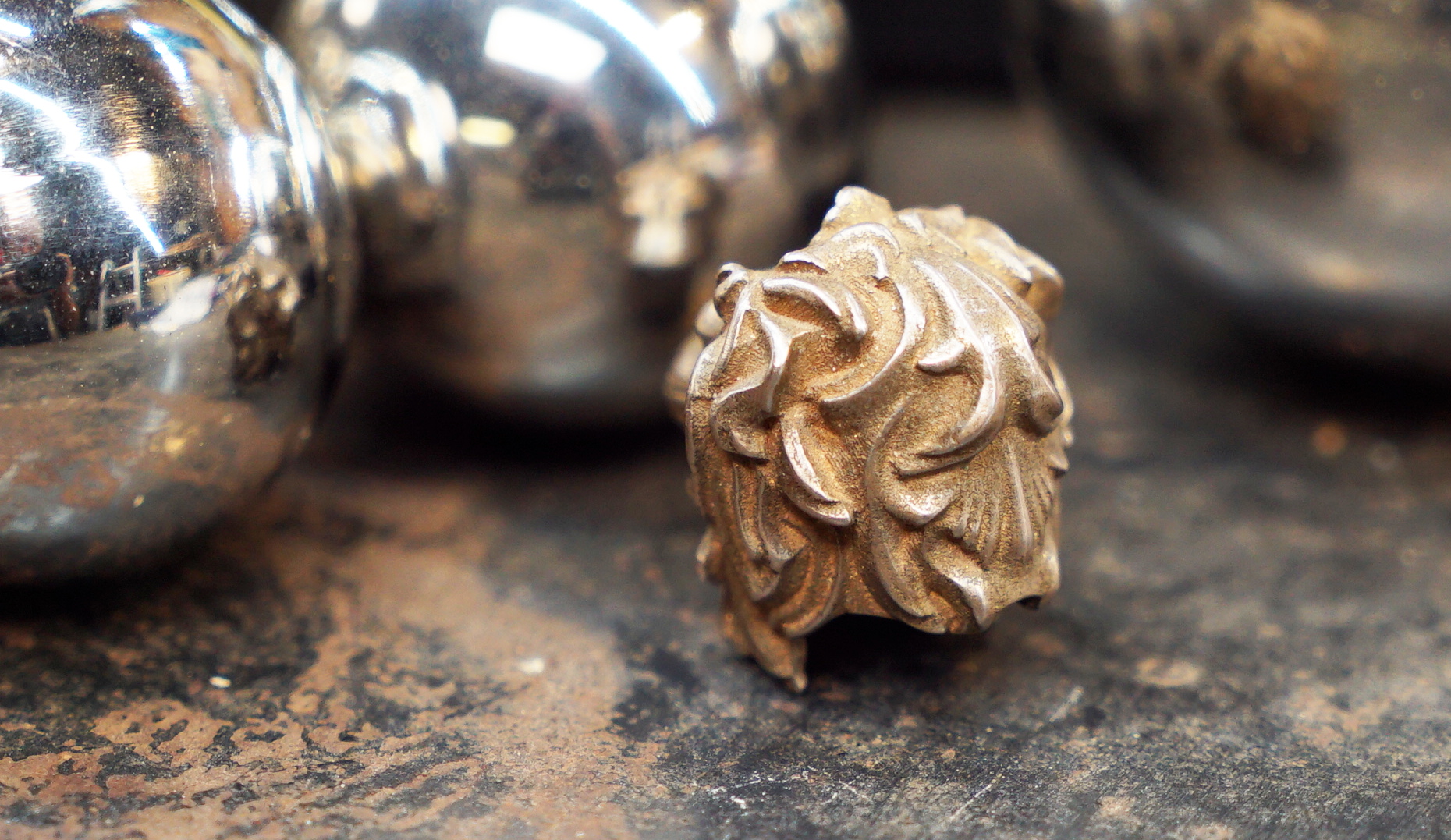 Lion Head Progress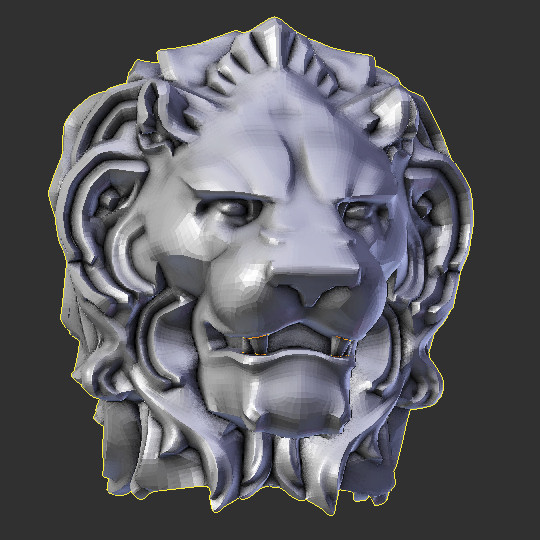 Lion Head Progress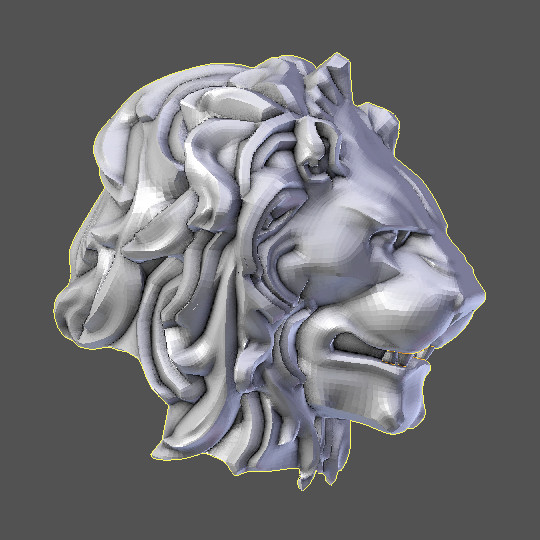 Lion Head Progress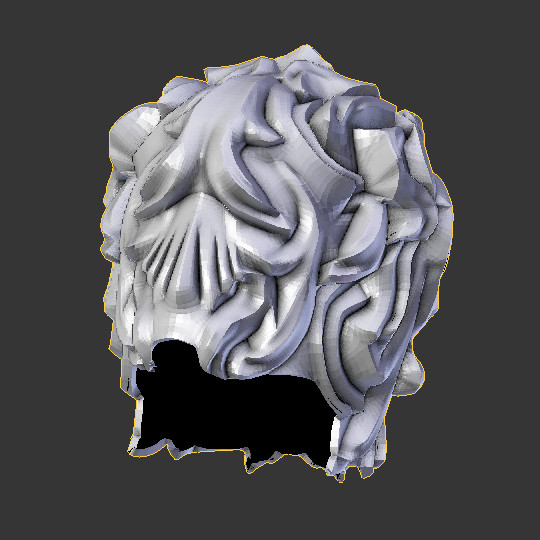 Lion Head Render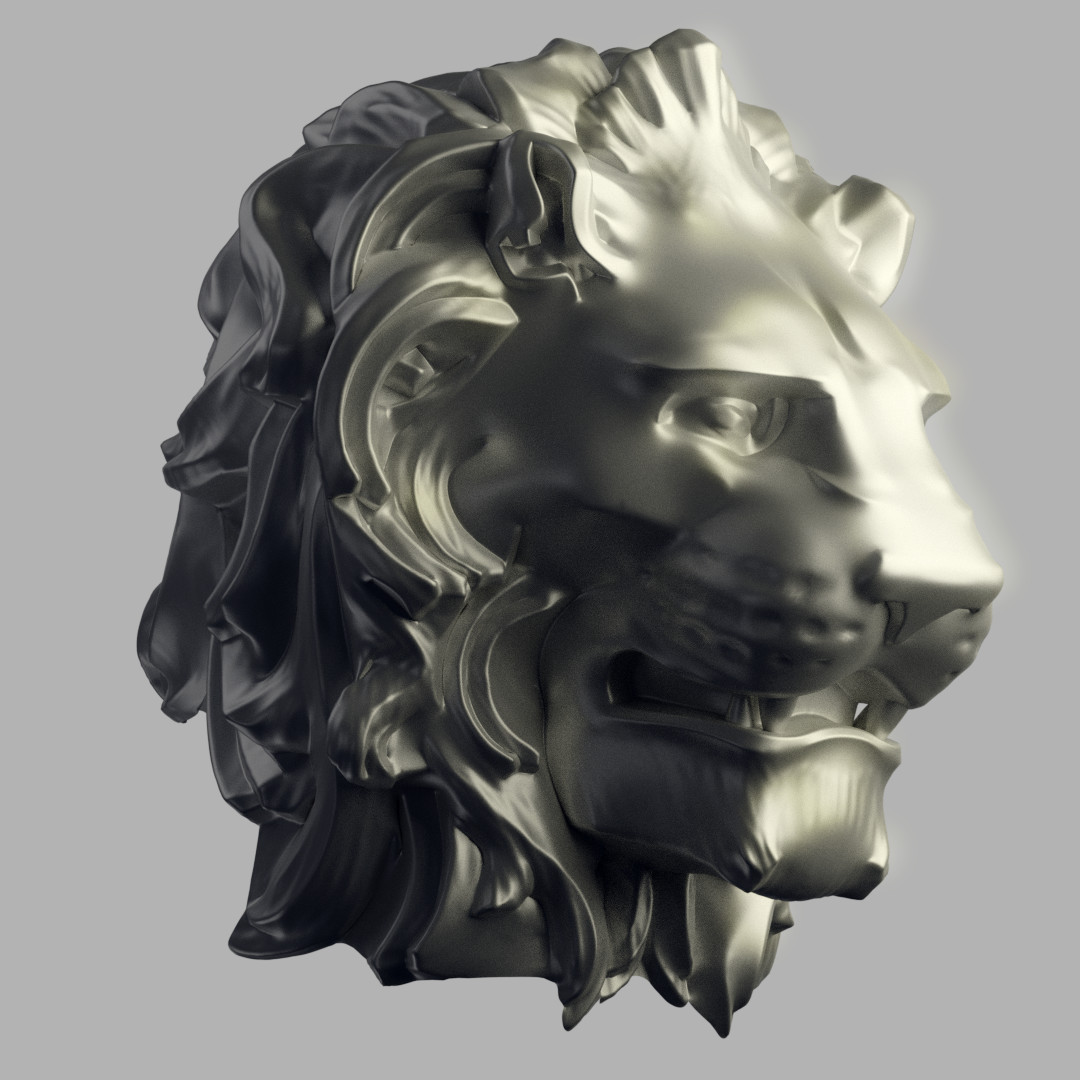 Navigation Links
Level Up to CG Commission
Gallery Root
Back to Peripheral Arbor Homepage