Rodent Mech Model
Bunny or rat themed mech. The client approached me with a single view concept sketch, which resulted in this suit. The low-poly version is for gameplay, while the high-res one can be used for pre-rendered cinematics.
I thought it was a mouse or a rabbit or something, but apparently it's actually fox-themed? Just shows why I stay away from generating concept art.
If you have comments or feedback, feel free to leave it here. If you'd like to commission a custom 3D model, I can help you with that.
Rodent Mech High Poly in T pose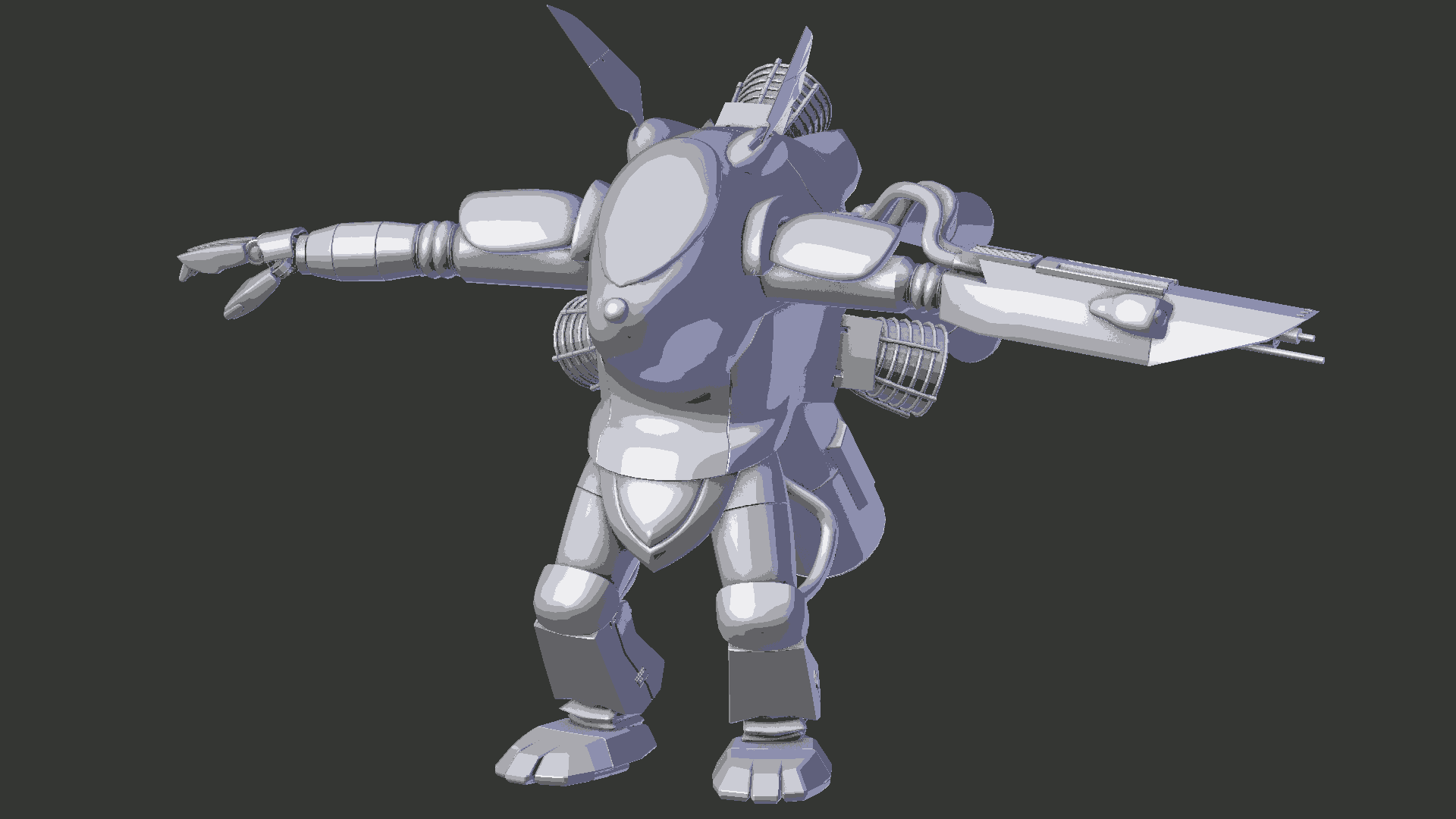 Mech gun arm. I was given a lot of lattitude. I'll let you judge how well I employed it.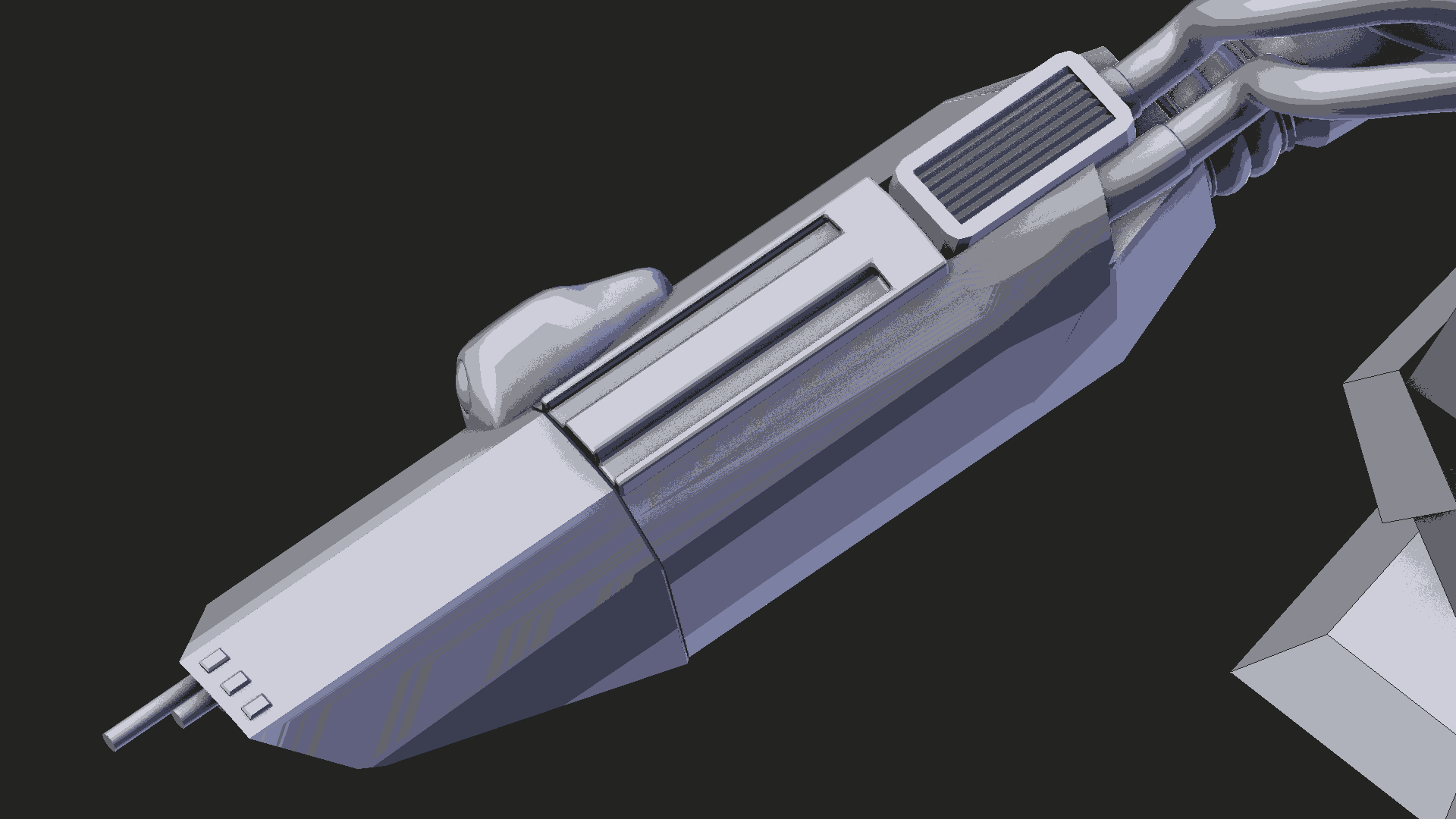 Underside of the gun arm. No reference for this part, so I just made something up.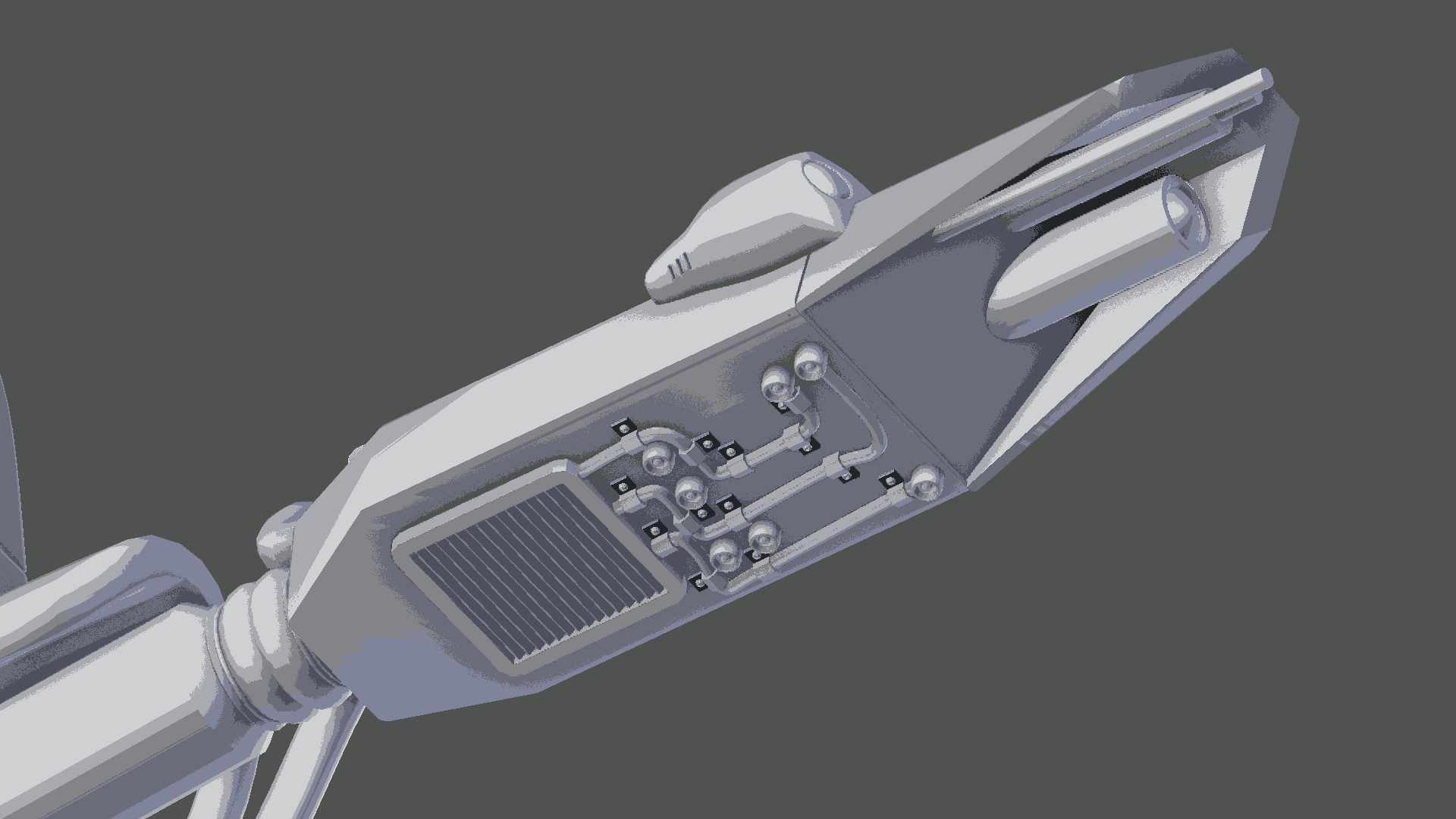 Mech Tanks and Thrusters. Pretty happy with these.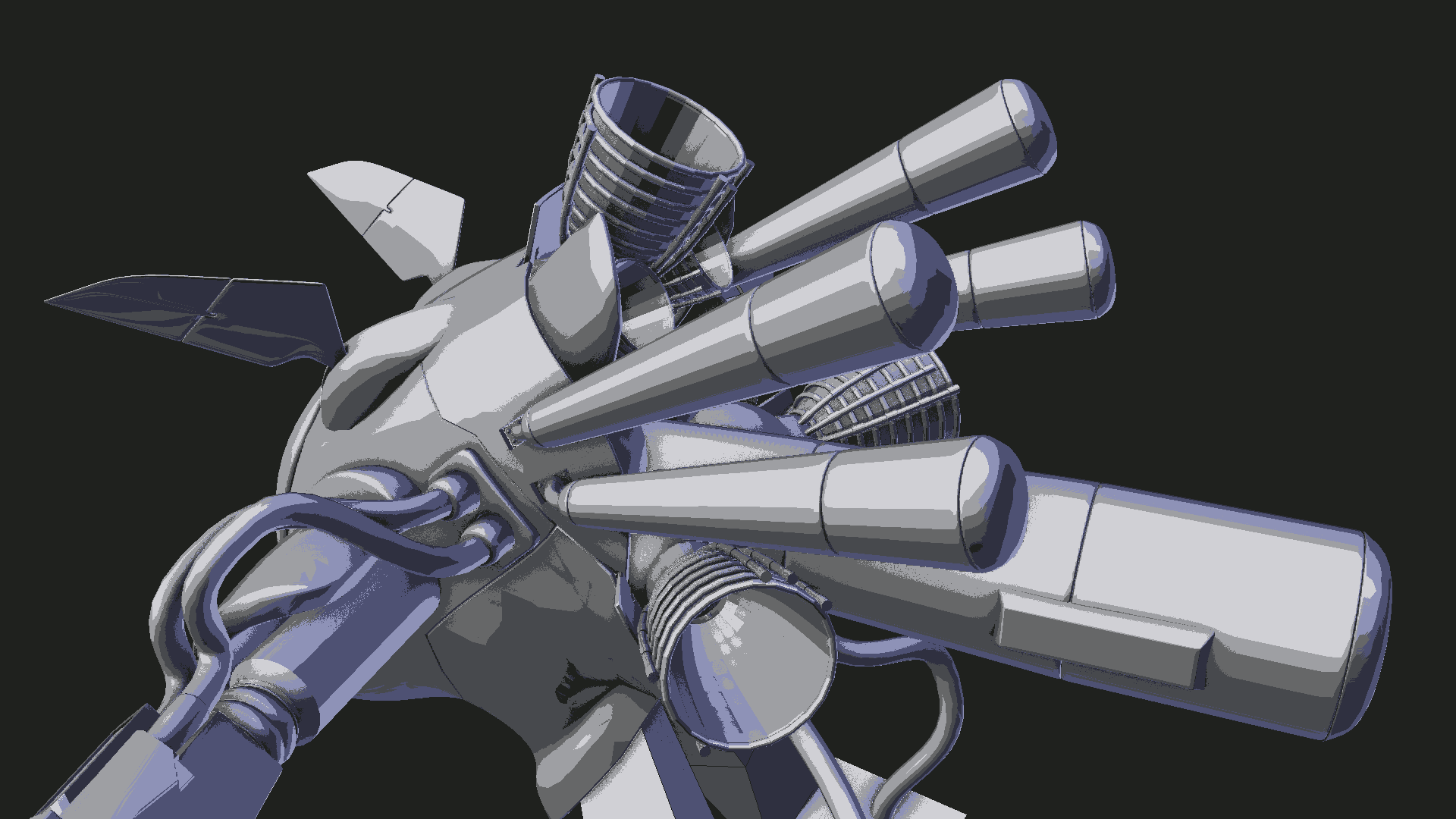 Mech High Poly side. Looking at this again I'm impressed by the attention to detail on the tank bulkhead fittings and hinges.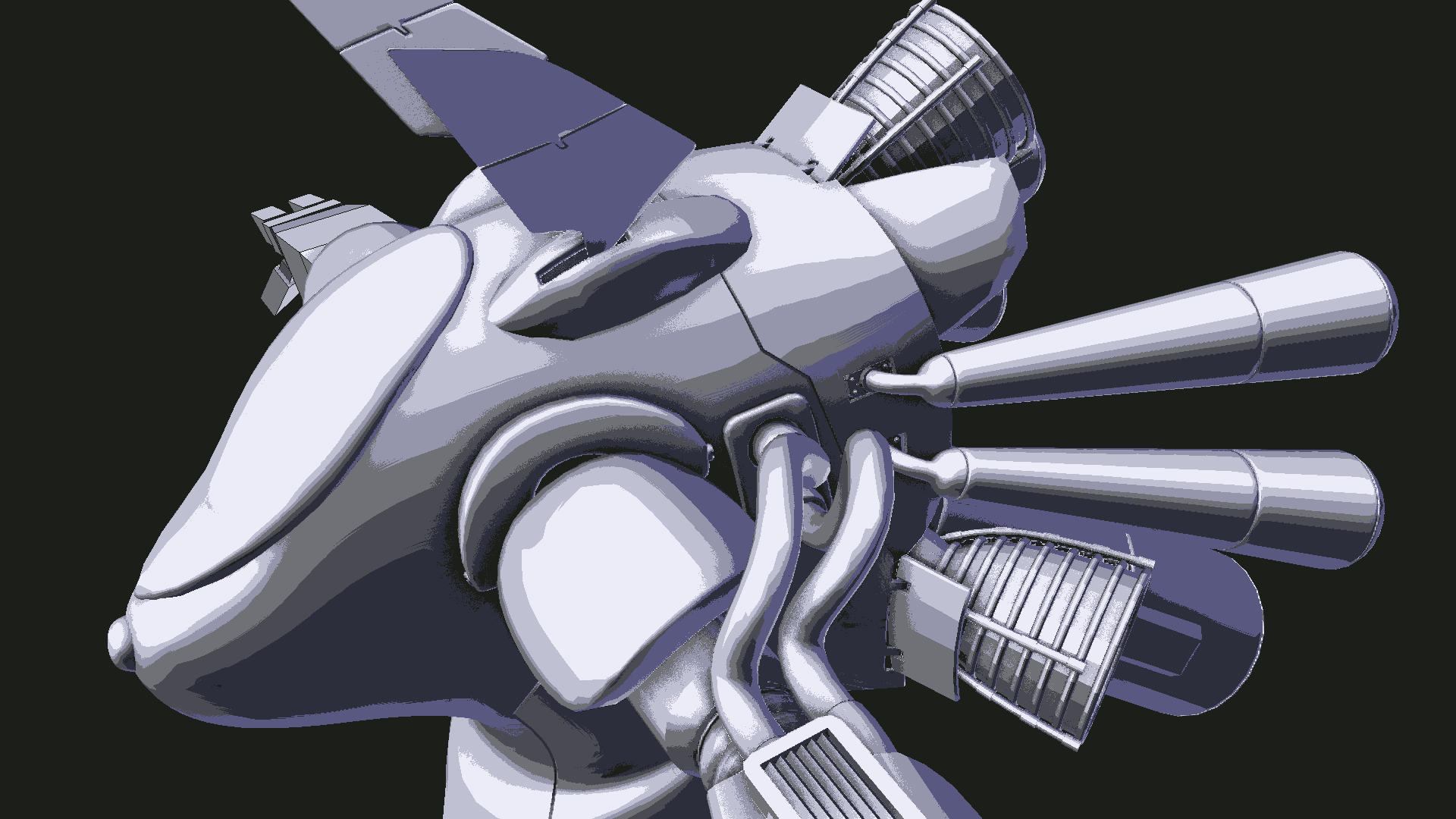 Mech claw hand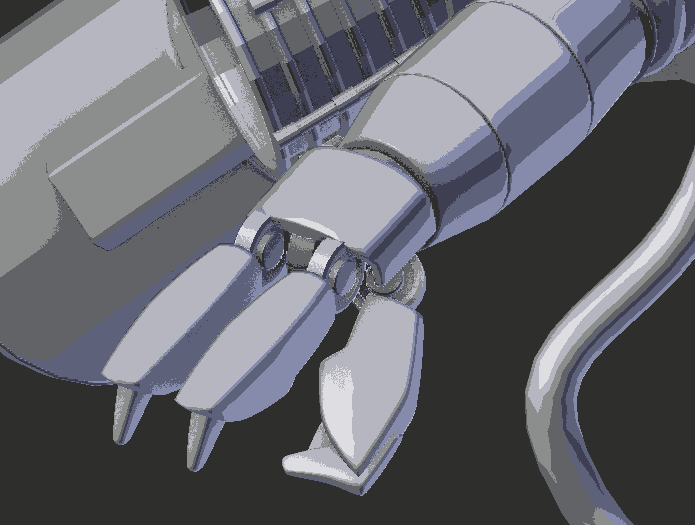 Mech High Poly Feet. I kinda phoned in the tread here, but in my defense there was no reference for this part either.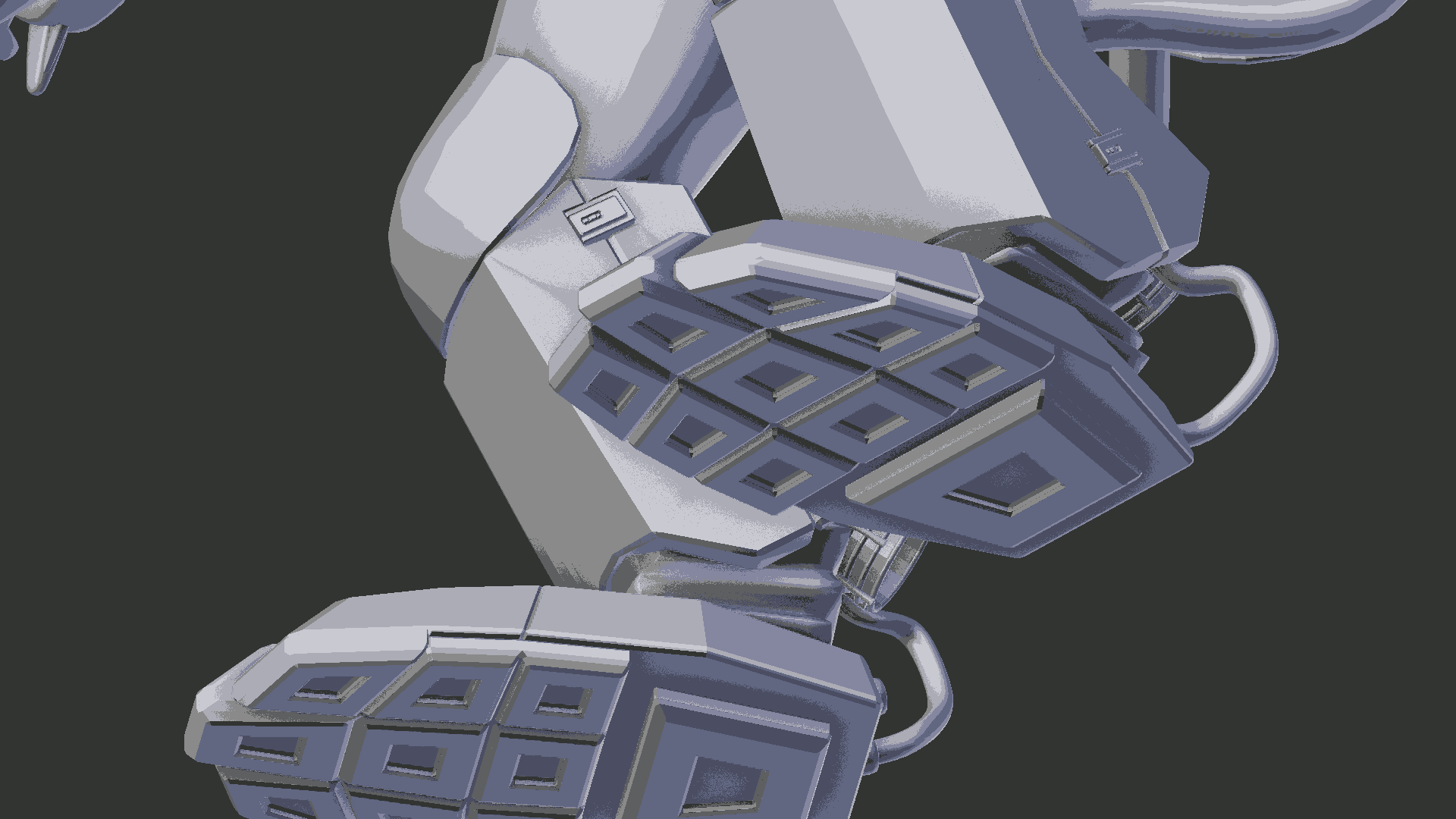 Mech High Poly Legs. I love the little latches on these panels.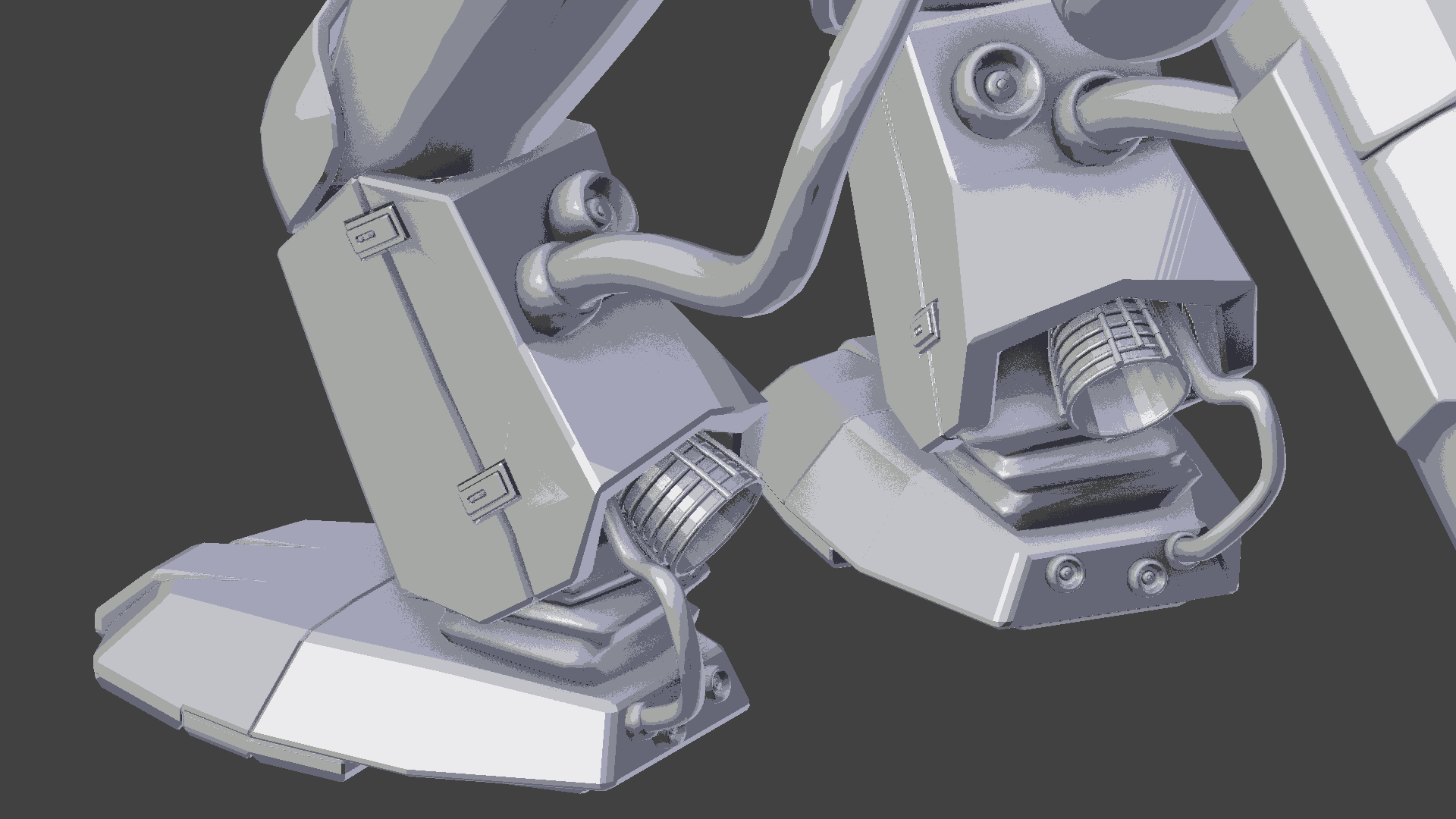 The client wanted the model rigged for animation and posing, so, there you have it! Built using the newly updated Rigify system.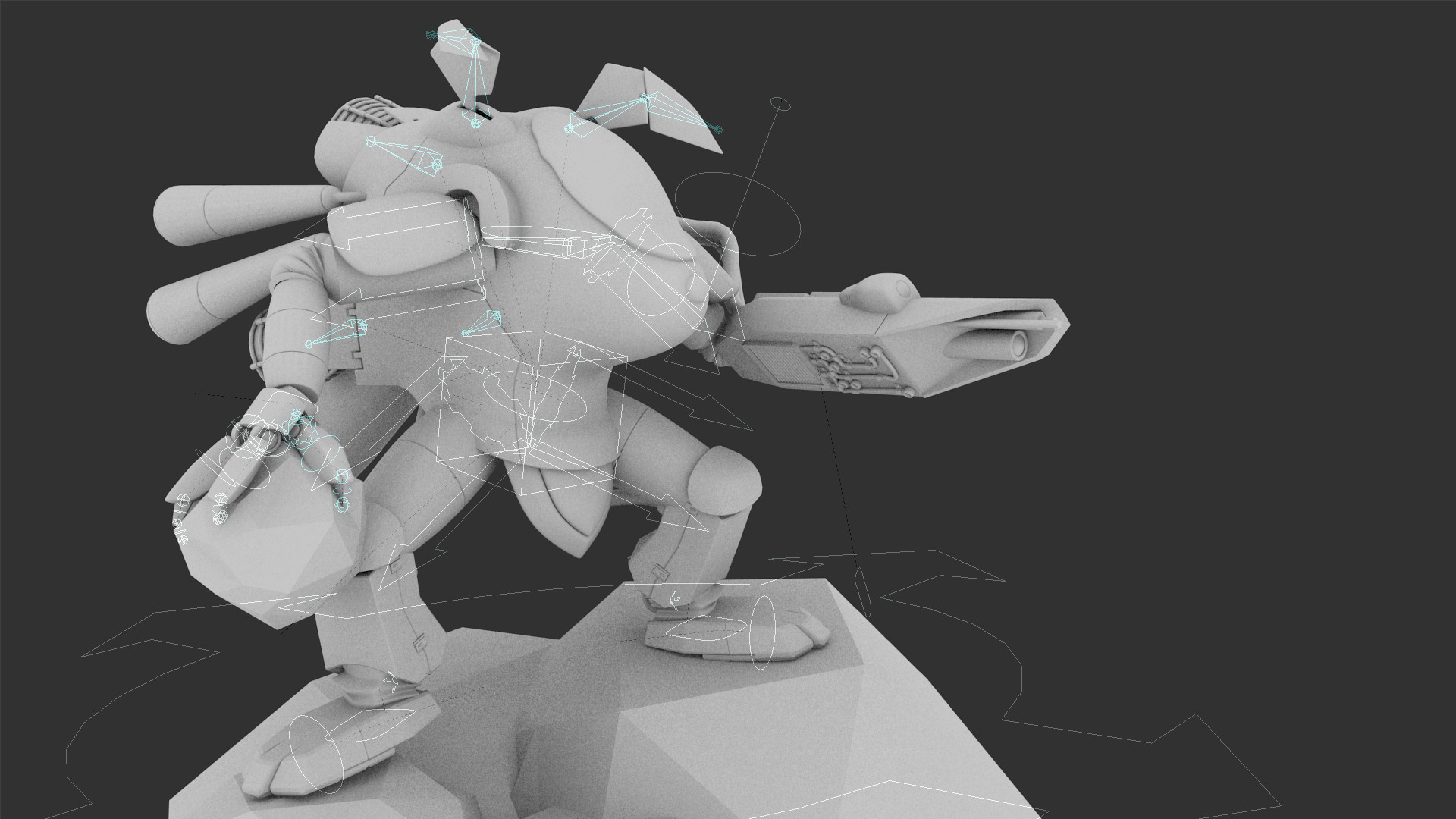 Mech Low-Poly Model, designed for in-game visuals.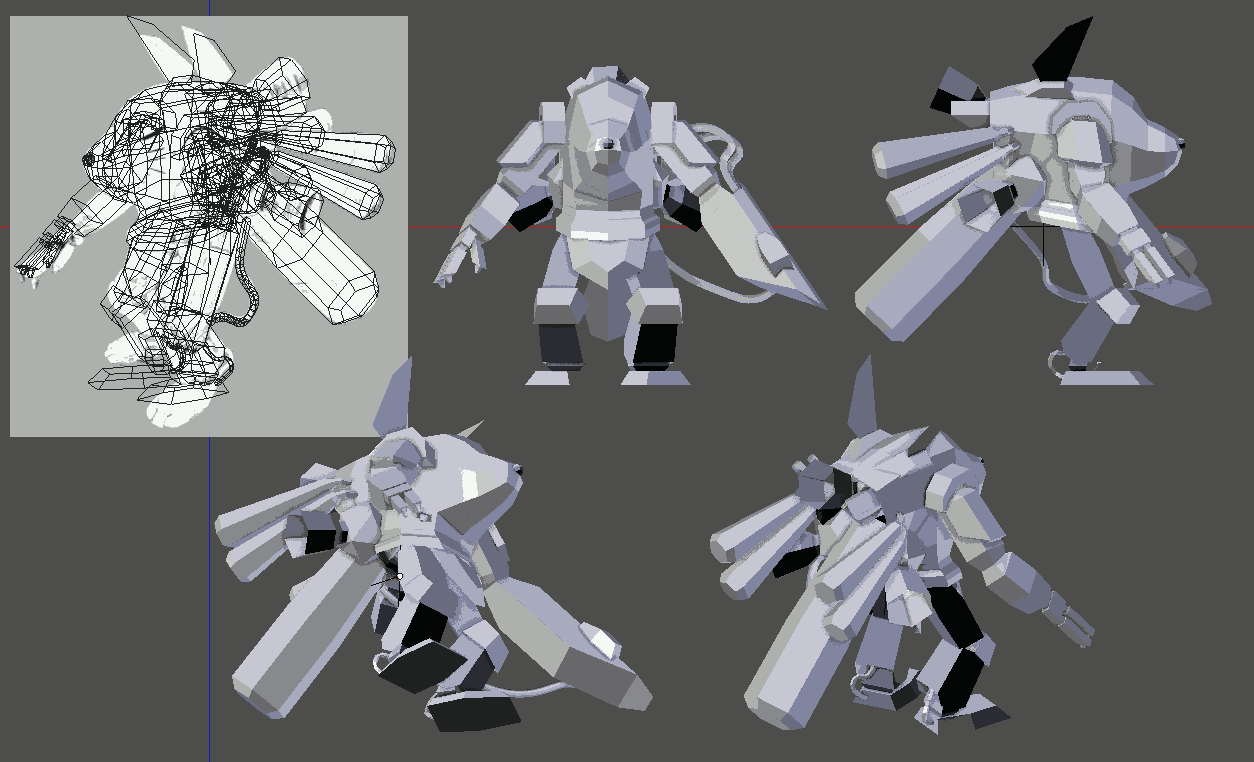 Navigation Links
Level Up to CG Commission
Gallery Root
Back to Peripheral Arbor Homepage