Tri Phial
A low-volume travel cosmetics holder. Designed for a student in a business development class, this product was extrapolated from some text descriptions (not even a sketch!)
The idea was to allow customers to carry small amounts of cosmetics or other fluids under the (then) fluid limits per container allowed on airplanes. I hope they did well in their class, because it doesn't appear to have become a successful product.
If you have comments or feedback, feel free to leave it here. If you'd like to commission a custom 3D model, I can help you with that.
Client's Ideas
Visualization of the Tri Phial Cosmetic Product Design.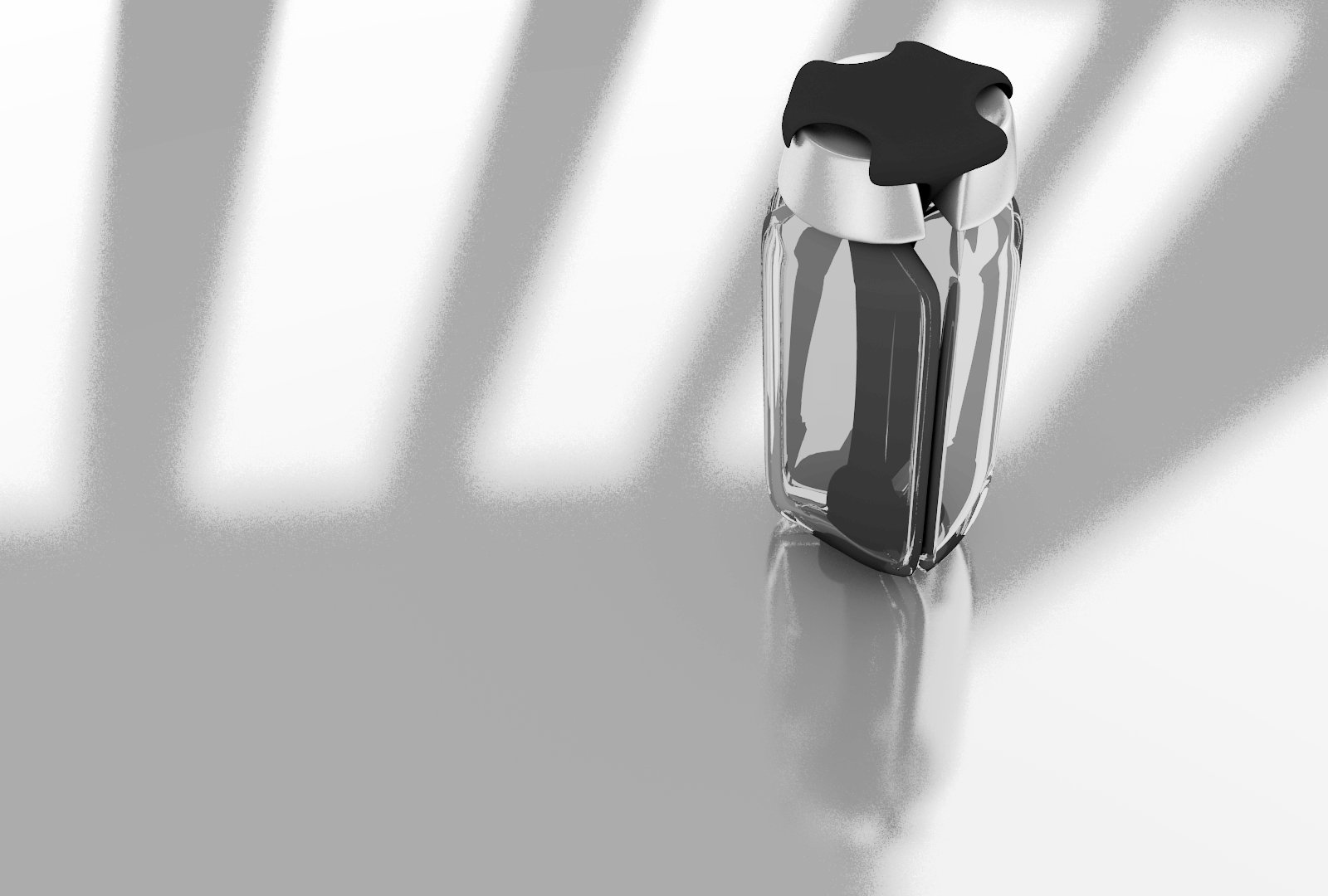 The client wanted a "futuristic blueprint" for presentation. This is what we came up with.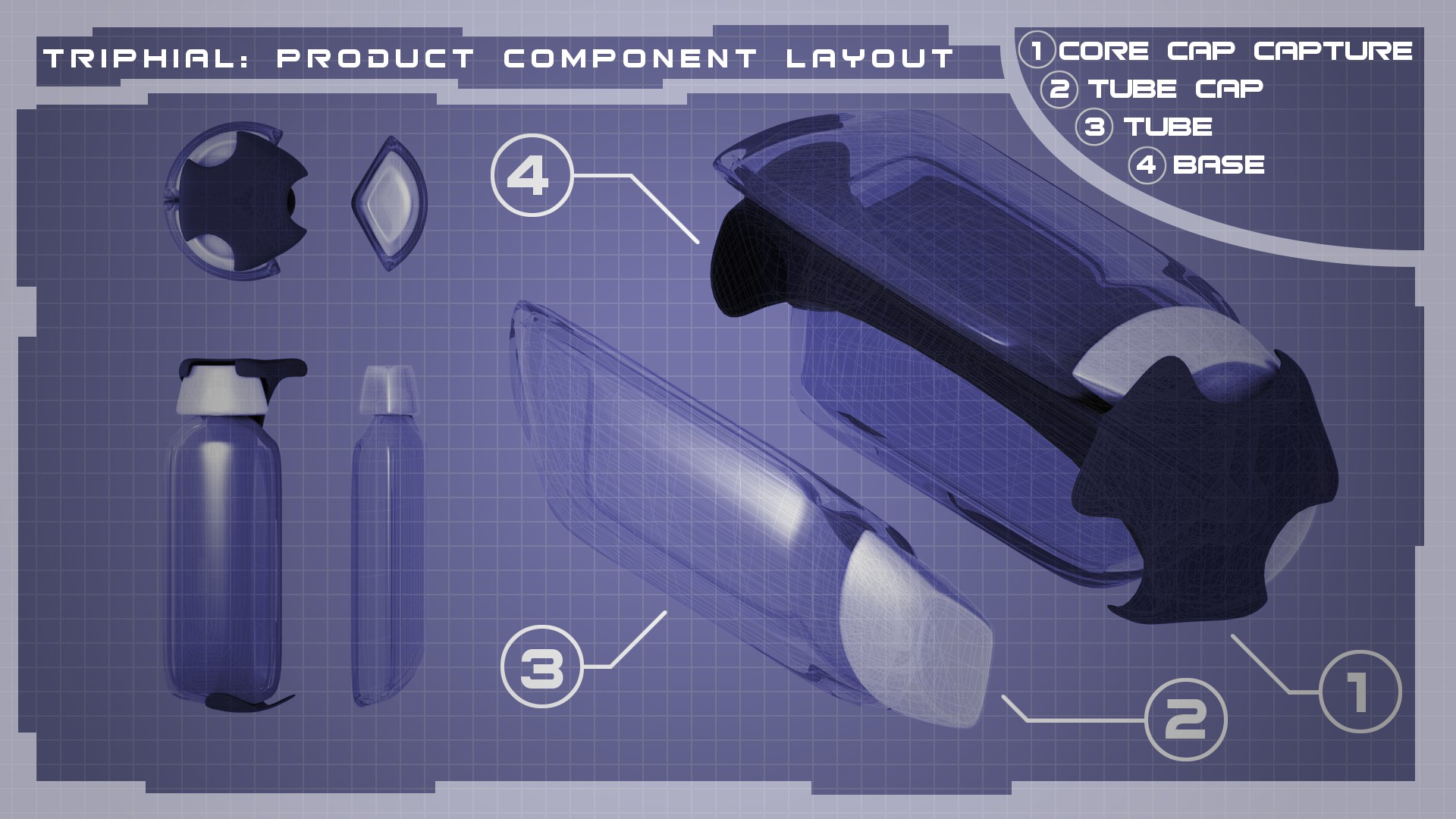 Tri Phial Cartoon. The client wanted to be able to easily animate the product in action, so I made these cartoon representations on a transparent background for just such a purpose.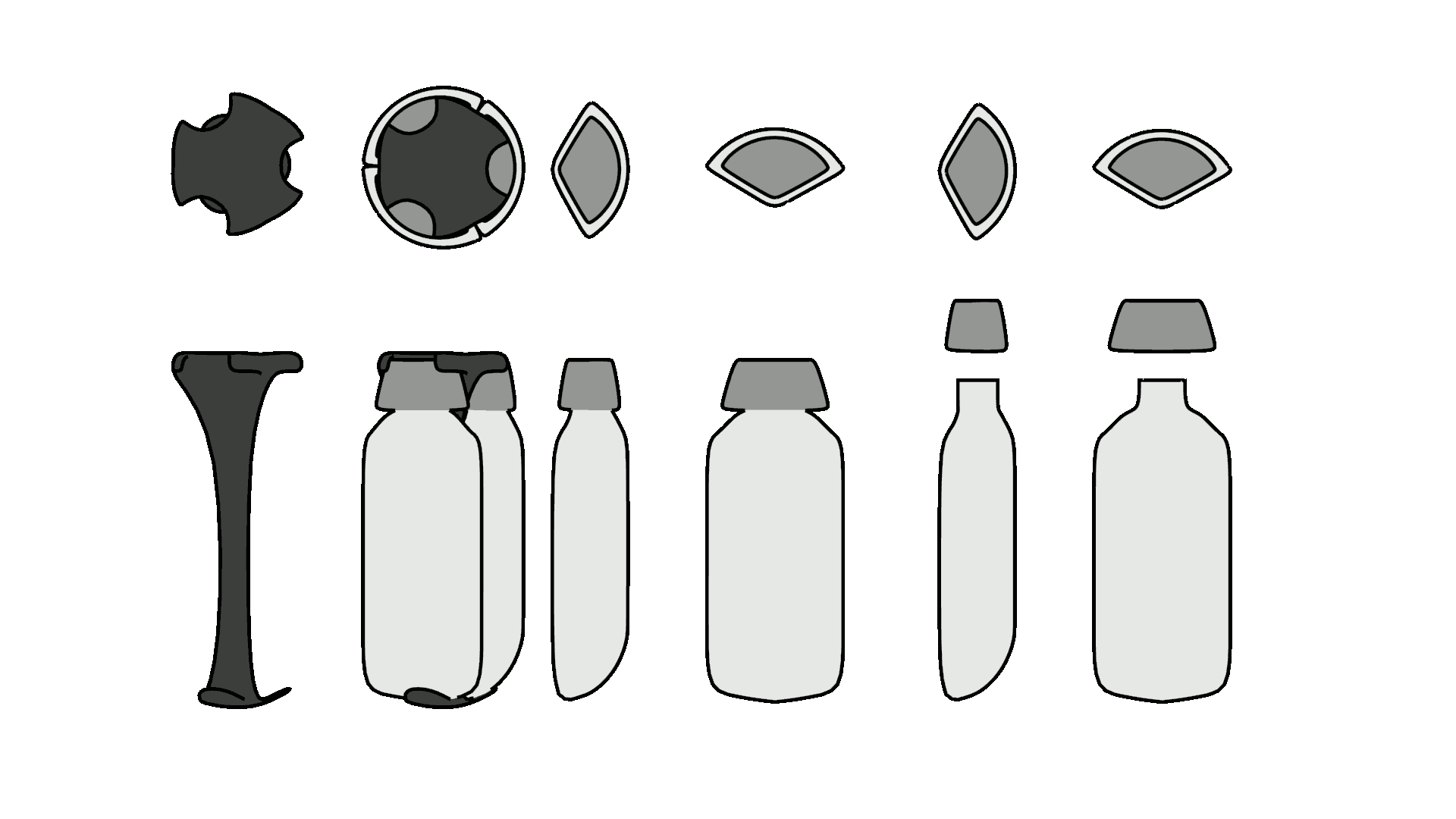 My Ideas
Here are some concepts that I came up with while working on the commission. The client declined to use them, but I still think they could work.
Same container as the Tri Phial, but the holder carries two phials instead of three.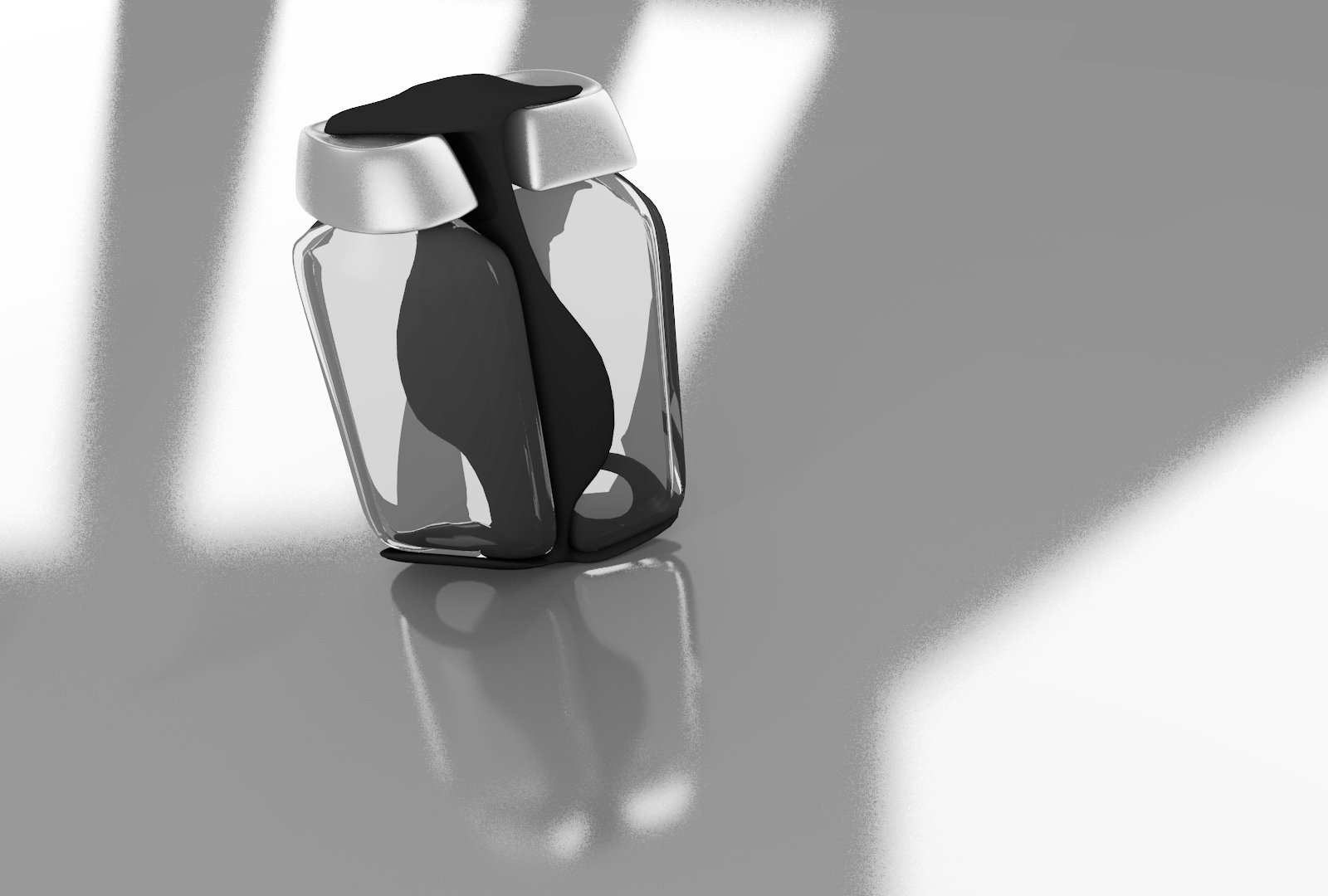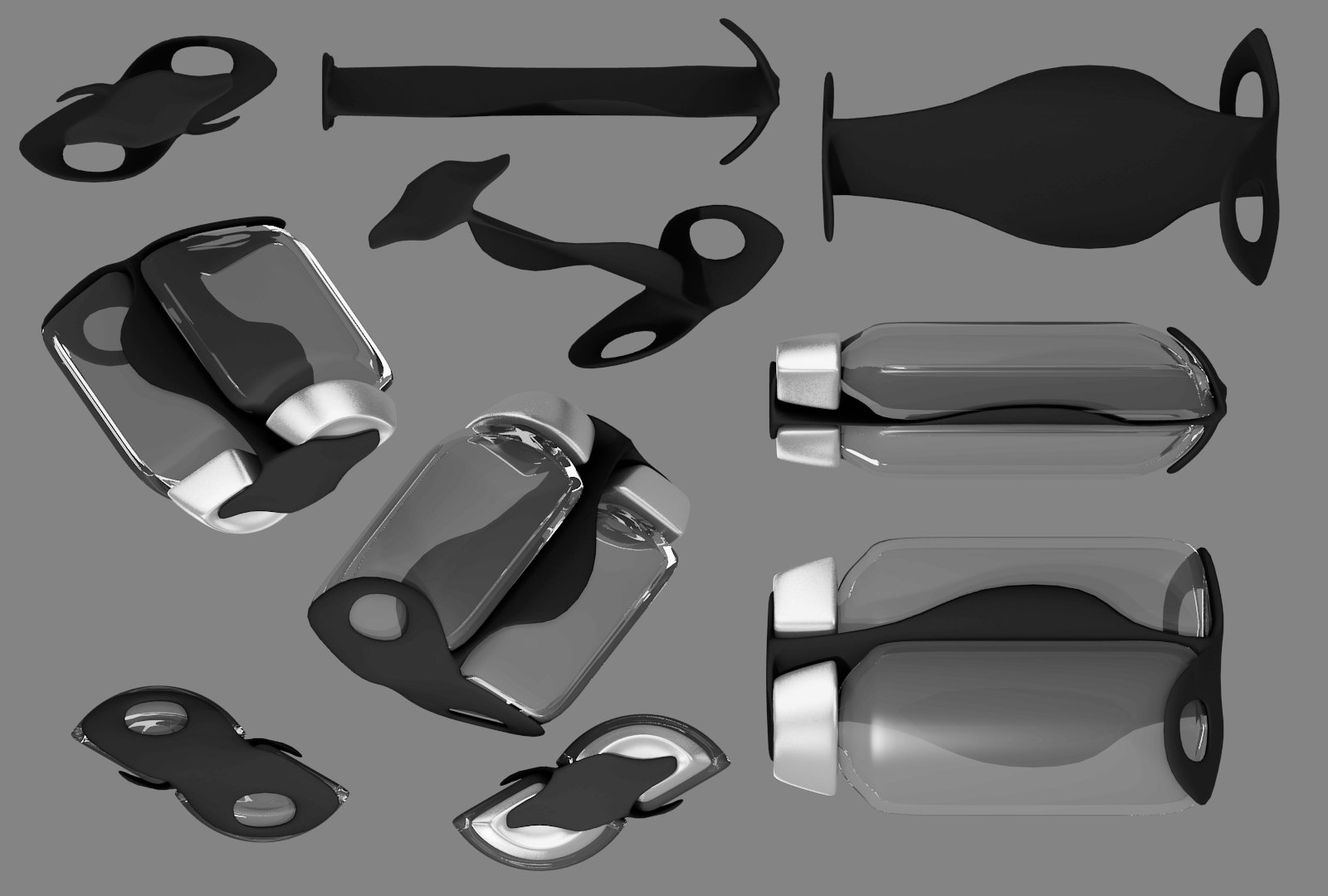 Same container as the Tri Phial, but the holder carries four phials instead of three.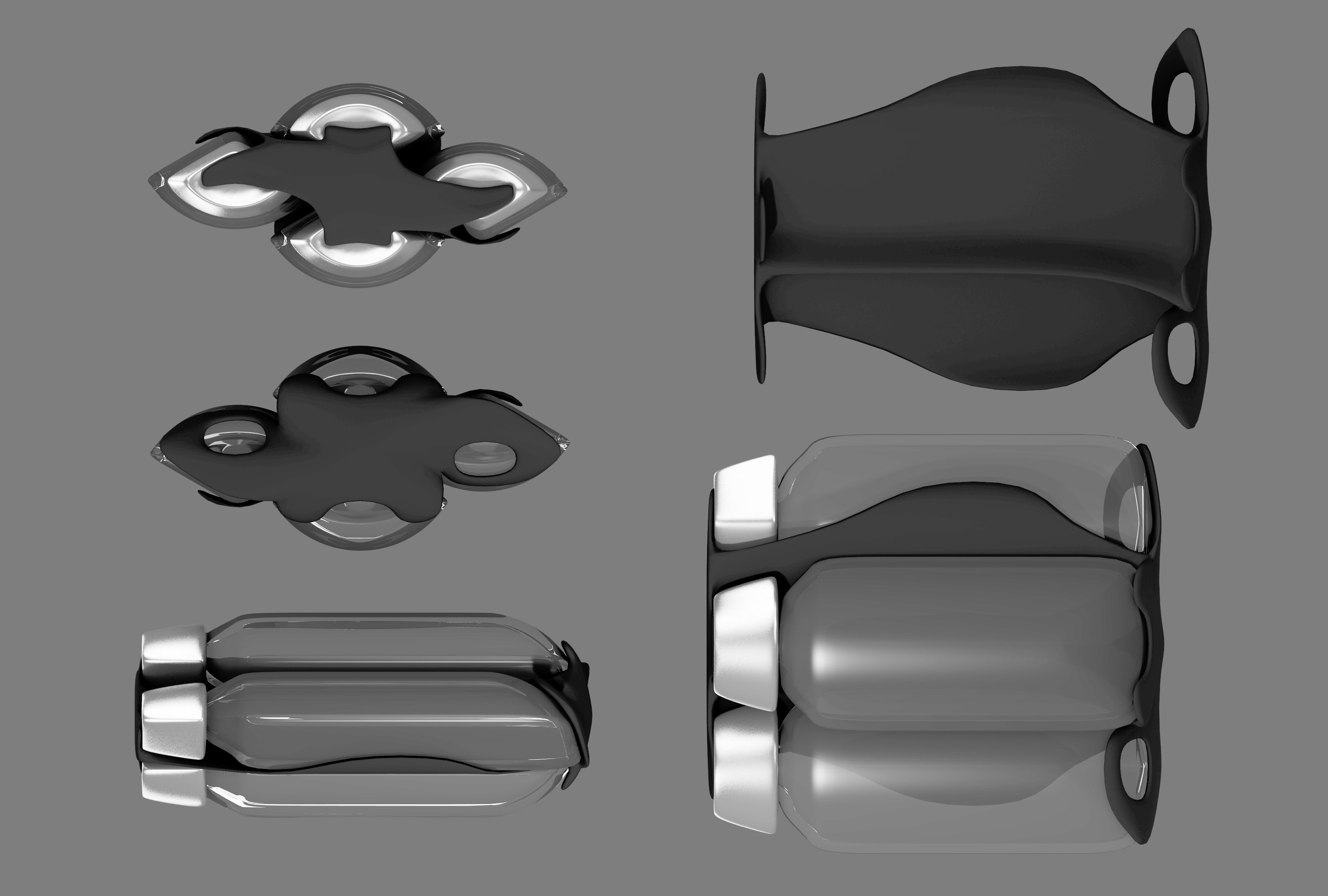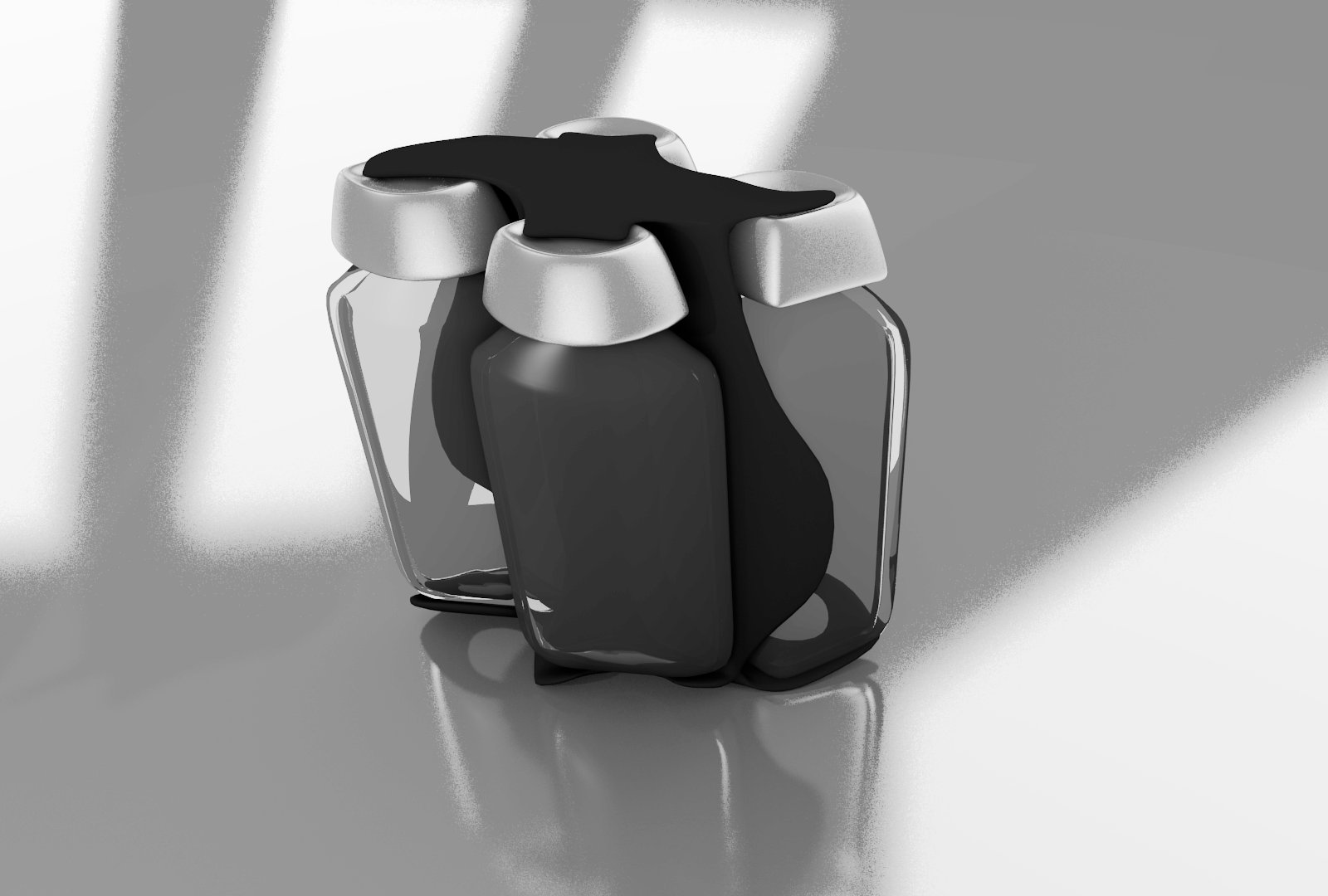 Navigation Links
Level Up to CG Commission
Gallery Root
Back to Peripheral Arbor Homepage