Winter Child Armor
Pepakura targeted armor model, The Winter Child. I was contacted by the fine Carlton Nienhouse to do this commission piece as a base for a piece of armor. It is the character "Winter Child" from Dust, or Dust Warfare, or something. Anyway, neat guy in big armor. Carlton's armor crafting can be found here: http://s9.photobucket.com/user/loki00000/library/Armorsmithing%20-pepakura?sort=3&page=0 and of course, my own images are found below. This is the second commission piece I've done for pepakura so far. Seems to be a pretty advanced technique, and requires a light hand on the polygons. Somewhat similar to game modeling, only without the textures.
If you have comments or feedback, feel free to leave it here. If you'd like to commission a custom 3D model, I can help you with that.
Whenever I start a project with no 3D reference, I like to block it out, to make sure everything is in the right place. Here's the blocked model for the armor.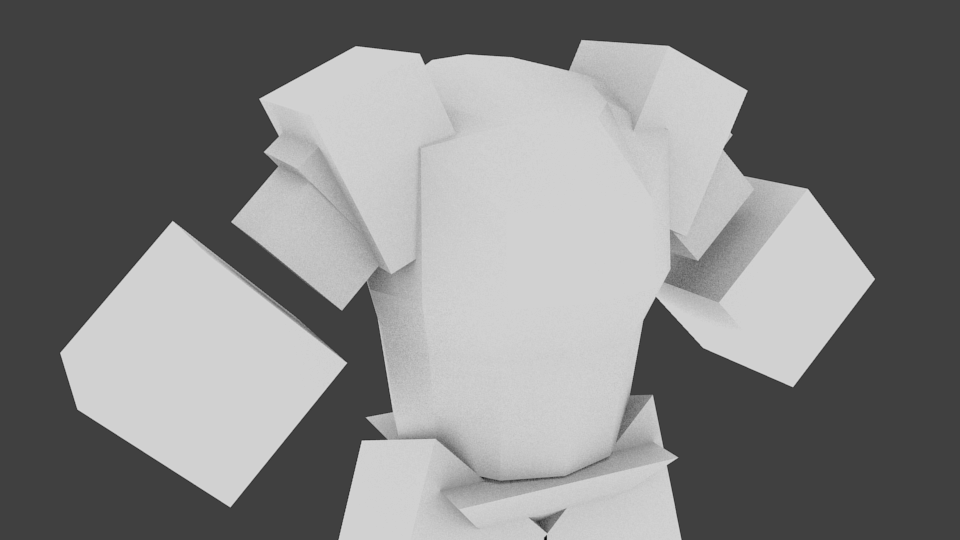 Torso armor completed. with wireframe overlay and blocking ghosting.
Bulky dude! I do not envy the guy who's going to be trying to eat sandwiches in this thing. And Those cuffs? Gonna be murder when you're trying to zip up your pants. Looks impressive though!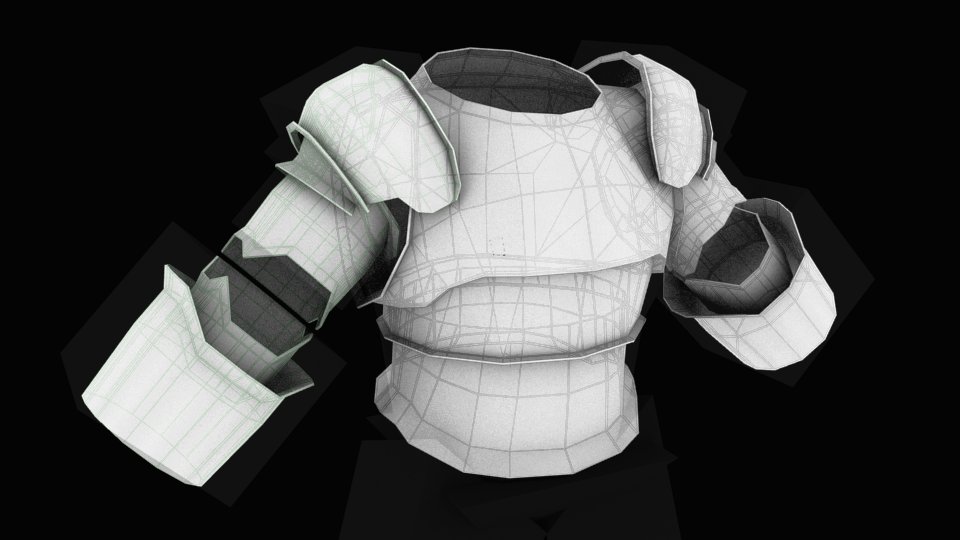 Finished full body armor. Another satisfied customer!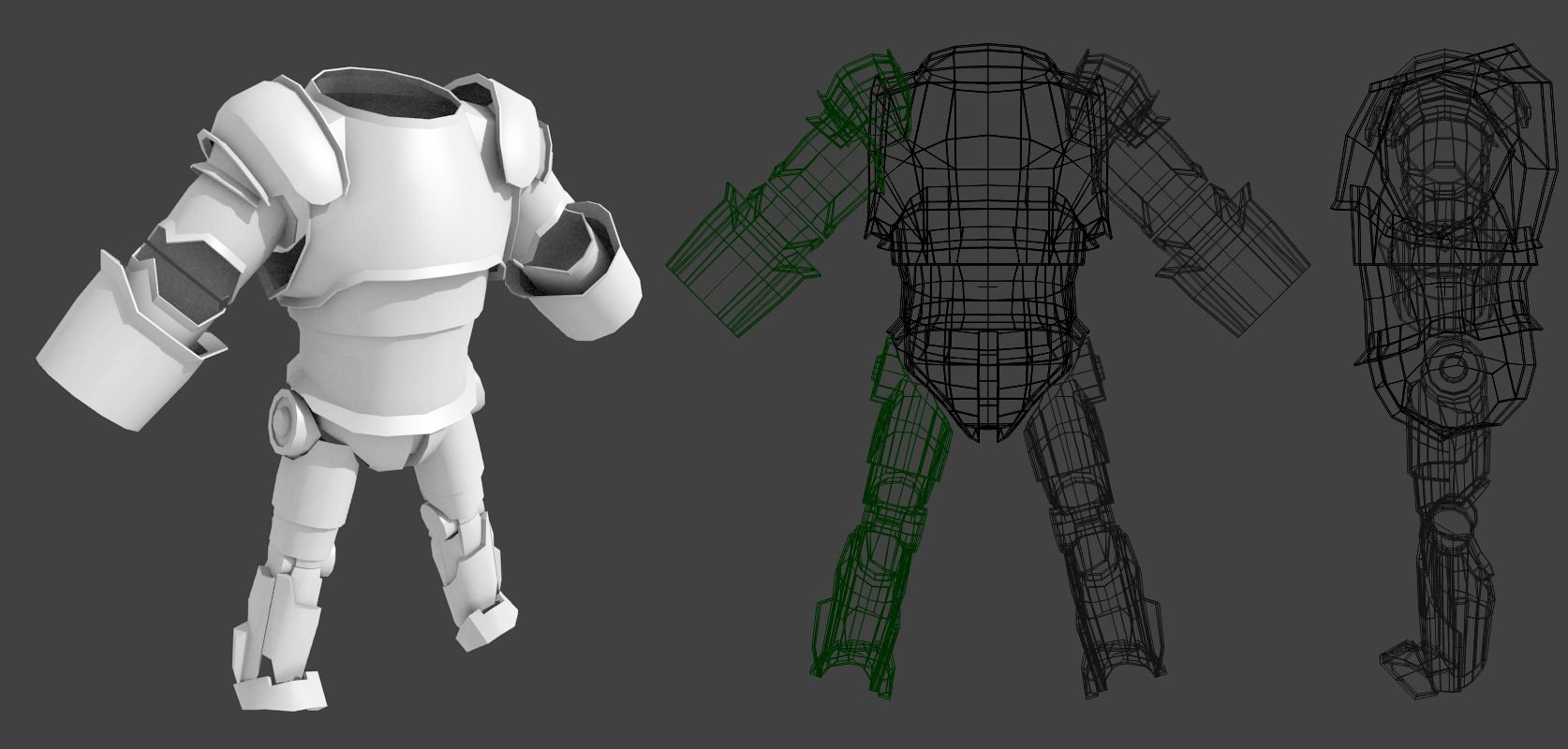 Navigation Links
Level Up to CG Commission
Gallery Root
Back to Peripheral Arbor Homepage